Former Tanaiste Dick Spring 'will meet' fatal crash family after 33 years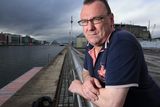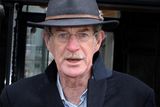 FORMER Tanaiste Dick Spring has said he will meet the family of a man who died almost 35 years ago when his ministerial car was involved in an accident in Co Tipperary.
Mr Spring last night said he has found it "difficult" to speak about the accident, which resulted in the death of 51-year-old Dublin man James Curran.
Mr Curran's son, Alan (49), yesterday spoke publicly for the first time about losing his father and the impact the death had on his family.
Speaking to The Niall Boylan Show on Classic Hits 4fm, Mr Curran expressed his upset that Mr Spring or the Labour Party never contacted his family following the incident, which took place in Nenagh in December 1981.
Wreath
"Thirty-three years. Not a letter, not a wreath, not a phone call. He was Tanaiste, leader of the Labour Party.
"He could have got my number, my address but he did neither," Mr Curran said.
Mr Spring was a minister at the time of the incident and was a passenger in the vehicle when the crash occurred.
The victim was the only fatality following the crash.
His son Alan said his family does not blame anybody for the accident but have always wondered why they were not contacted by Mr Spring.
"Nobody from the State, the Labour party…sent a wreath, a mass card, anything," Alan said.
The garda who was driving the ministerial Mercedes at the time of the crash wrote a letter to the victim's wife, Alan's mother, who is now in her eighties.
Alan recalled how, aged just 15, he was called from his classroom by the headmistress after the accident.
He was then brought home by a family friend to comfort his mother.
"She was in mourning for a good number of years," he said.
Alan said it always played on his mind why Mr Spring never got in touch.
Speaking last night, Mr Spring said he now intends to make contact with the Curran family and facilitate a meeting.
"It has been a difficult thing for me to talk about also, as you can imagine," he said. "I will of course meet the family, if they are willing to do so."
Asked by Boylan about the prospect of a meeting, Alan said it is something he would consider.
But he said he does not know what he would say to Mr Spring given the lengthy period since the death of his father.
Alan said his father was a "fun loving man" who was interested in greyhounds and horses.
He was a father of three.
Mr Spring served as Labour leader from 1982-1997 during one of the country's most tumultuous periods.
The Kerry politician's nephew, Arthur Spring, is a Labour Party TD.