Former politician Fred Forsey jailed over bribes launches two new businesses with partner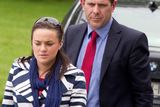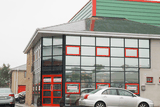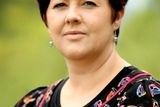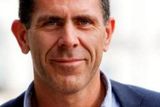 A FORMER politician jailed for accepting corrupt payments has launched two new business ventures with the woman who stood by him throughout his dramatic 2012 trial.
Fred Forsey (45) has set up two businesses in Waterford - one a stylish new beauty salon with Karen Morrissey (29), the young woman he left his wife for.
Mr Forsey, a former Dungarvan Town Council member, admitted during his Waterford Circuit Criminal Court trial three years ago that he spent €35,000 in just five days, all while having an affair with Ms Morrissey behind his wife's back.
His wife and mother-of-three, Jenny, eventually asked him to leave the family home.
Mr Forsey - who was released from Mountjoy Prison last spring - has now launched two commercial ventures as be rebuilds his life with Ms Morrissey in Waterford.
In one endorsement of his new businesses he wrote: "If you're going to have a story, have a big story or none at all."
Mr Forsey is listed with the Companies Registration Office (CRO) as a co-director with Ms Morrissey of 'Hashtag Secrets'.
The luxury beauty and hairdressing salon operates from the northern extension of the Waterford Industrial Park on the Cleaboy Road.
It markets itself as "committed to delivering a fun, relaxing and personal experience that goes above and beyond your expectations".
Ms Morrissey told the Herald she had nothing to say when contacted at the Hashtag Secrets premises.
"I have absolutely no comment to make," she said.
But Ms Morrissey confirmed that Mr Forsey was involved in the business.
"But I cannot comment for someone else. That is a matter for them."
Mr Forsey could not be contacted for comment.
He also lists himself as chief executive of a Waterford-based beauty products distribution concern, Skincode.
Recipes
The firm distributes beauty products based on recipes developed by a Russian prince.
The breakdown in Mr Forsey's relationship with his wife, Jenny, became a key element of his high-profile trial.
Jenny Forsey ultimately gave evidence against him during the case.
It emerged Mr Forsey had been having the affair with Ms Morrissey, 17 years his junior, for several months before his wife found out. His wife was "furious" when she realised a text message sent in error by Mr Forsey to their then 15-year-old daughter was intended for his girlfriend.
The mother-of-three vehemently denied during the trial that she had reported Mr Forsey to Fine Gael and then gardai out of "revenge".
Mr Forsey was found guilty by a Waterford Circuit Criminal Court jury of accepting corrupt payments to a total value of €80,000. Judge Gerard Griffin sentenced him to four years in prison on June 27, 2012.
The judge also publicly praised the "civic-mindedness" of Ms Forsey for her evidence.
Ms Morrissey attended every day of the trial to support him.
Mr Forsey is now appealing both his conviction and sentence - six years in prison with two suspended - which related to funds he received from a Waterford property developer.
The former councillor insisted the funds represented a personal loan and were not corrupt payments.