First news show will be real test for UTV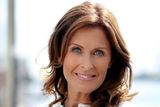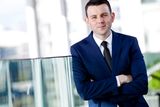 UTV Ireland's launch of its live news broadcasts this evening is set to be the first real test of the fledgling channel's pulling power.
All eyes will be on Ireland Live with Alison Comyn and Chris Donoghue, which airs at 6.30 and 10pm.
UTV Ireland's official launch night had disappointing figures - only 73,000 people tuned in to see Pat Kenny's Out With the Old and In With the U on New Year's Day.
peak
At its peak, the programme was seen by 105,000 people, but the number decreased during the broadcast, with a drop of 22pc.
An average of 185,000 tuned in to the one-hour Emmerdale special. Figures also showed that the Nine O'Clock news on RTE One was the most watched show on the night, with 572,400 people tuning in. UTV Ireland did not comment.
hnews@herald.ie