Father and son charged for aiding jailbreak of armed robber who attacked officers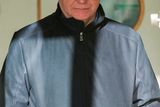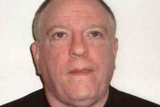 Eimear Cotter and Ken Foy
A father and son have been remanded on bail after being charged with helping an armed robber escape from prison.
Derek Brockwell (54) attacked prison officers after he was brought to Tallaght Hospital for treatment last year and fled custody.
Yesterday morning, James Donoghue (58) and his son Alan Donoghue (32) were arrested by gardai in Co Meath and brought to Rathfarnham Garda Station in Dublin before appearing before separate courts.
James Donoghue appeared before Tallaght District Court accused of aiding and abetting the escape of a prisoner, contrary to the Criminal Law Act, 1976. The incident allegedly took place at Tallaght Hospital on February 17, 2015.
Gardai said that Mr Donoghue, of St Oliver's Park in Ratoath, Co Meath, is facing trial by judge and jury in the Circuit Court on the charge.
Judge Patricia McNamara remanded the accused on bail to appear again before Tallaght District Court on a date in February.
Charged
Garda Aine Bolton said Mr Donoghue was arrested at 7am this morning and taken to Rathfarnham Garda Station, where he was charged at 10.59am.
Gda Bolton said the accused was handed a true copy of the charge sheet and he made no reply to the charge after caution.
The garda said she had no objection to bail, subject to a number of conditions.
Judge McNamara remanded Mr Donoghue on bail in his own bond of €200.
As part of his bail conditions, he must surrender his passport and not apply for new travel documentation. He must also sign on twice a week at Ashbourne Garda Station.
Defence barrister Barry Murphy applied for free legal aid, saying Mr Donoghue is unemployed and on social welfare. Judge McNamara assigned solicitor Declan Fahy on free legal aid.
Gda Bolton said the DPP has directed trial on indictment in the Circuit Court on the charge and Judge McNamara remanded Mr Donoghue on bail to appear before Tallaght court again on February 19 for the service of the book of evidence.
Meanwhile at Navan District Court, James Donoghue's son, Alan, was charged with the same offence as his father.
Alan Donoghue, whose address is also St Oliver's Park in Ratoath, was also granted bail subject to similar conditions that were imposed on his father.
Evidence of arrest, charge and caution in Alan Donoghue's case was given by Detective Garda David Connolly of Tallaght Garda Station.
He is also facing trial in the circuit court and is due to appear before Navan District Court again on February 26 next.