'Fat' Andy gang link to footballer's €10k stolen watch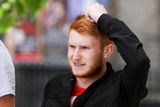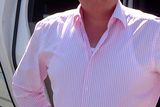 Ken Foy Crime Correspondent
The burglary mob led by slain gang boss 'Fat' Andy Connors are the chief suspects for stealing a watch which a former Shamrock Rovers scholarship recipient was busted with at Dublin Port.
This week, former soccer star Gary McMenamin (22) from Tallaght, was given a two-year suspended jail term for being in possession of a stolen Cartier watch worth €10,000 at Stena Line on October 9, 2014.
The watch had been stolen in a violent aggravated burglary in Co Wicklow just weeks before.
Gardai observed that McMenamin had the ladies' watch on his right arm and a man's watch on his left arm when he was a passenger in a car about to board the Stena Line ship to the UK.
Gardai gave evidence that there was no suggestion McMenamin was involved in the horrific burglary, which is suspected of being one of dozens carried out across the country by 'Fat' Andy's mob last year.
READ MORE:
It emerged last night that organised crime detectives have been carrying out surveillance at the country's main ports because it is believed the burglary gang have been using these routes to export stolen goods.
"Security is far less rigid at the ports than at airports and it is believed that the 'Fat' Andy gang have been using the ferry to take out literally hundreds of thousands of euro worth of goods stolen in their burglary campaign," a source explained.
"These goods are then sold on to criminal gangs in the UK, who the burglary gang have close family ties to, before ending up on the black market there and in continental Europe."
While the mostly Tallaght-based gang are the chief suspects for stealing the watch McMenamin was busted with last year, sources say the 22-year-old is not associated with the mob.
He initially told gardai the watch belonged to his girlfriend but then said it was offered to him by an acquaintance for €1,500. McMenamin's defence counsel explained he was travelling to the UK to trade it.
"He has a very keen interest in watches. He recognises that it was a prestigious watch and knows he was reckless," counsel said.