Family's fears as Ibrahim set for court date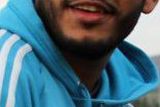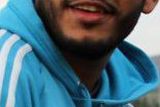 DUBLIN teenager Ibrahim Halawa is due to make his fourth appearance in court since he was imprisoned in Cairo almost 18 months ago.
The 19-year-old has been scheduled to appear alongside 400 other defendants in Cairo on three prior occasions, but all were cancelled at the last minute.
His family in Dublin are hopeful he will return home after tomorrow's hearing, but they fear for his mental health if he returns to Torah prison.
"It's getting more and more difficult," his sister Somaia told the Herald.
depression
"He is going into a deep depression at the moment which is making us very worried."
Ibrahim's distraught family are worried about the decline in his spirits.
"Prison can lead to a lot of very negative thoughts in a person," she said.
During the summer Ibrahim, who is the son of Ireland's most senior Muslim cleric, said he was subjected to severe treatment by the guards in the Scorpion section of Torah prison.
He was moved to a different cell along with three jailed Al Jazeera journalists after he was allegedly beaten with chains.
Last Sunday his cellmate, Australian journalist Peter Greste, was released after 400 days in prison on terrorism charges relating to his work as a reporter.
His release has given the Halawa family new hope.
Egyptian president Abdel-Fattah el-Sisi passed a new law in November allowing him to deport foreign defendants such as Mr Greste who are accused or convicted of crimes.
The Halawas hope the Irish Government will use this to call for Ibrahim's return to Dublin.
"Maybe it has given him a signal that they are trying to get people of other nationalities out," his sister said.
"It doesn't give us much hope but maybe it's a new strategy."
Despite Ibrahim's move to a safer part of the prison, his sister claimed that while the physical abuse may have stopped, he is suffering from mental torture.
siege
"The guards are really bad, you can't imagine what they are like," she said.
A spokesperson for the Department of Foreign Affairs said it is closely following other developments in Egypt, including the presidential decree and the recent deportation of other prisoners and will continue to press for Ibrahim's release.
He was arrested in the Egyptian capital in August 2013 during the Al Fateh Mosque siege.
Since his detention he has been named a prisoner of conscience by Amnesty International.
hnews@herald.ie