Family of Charles Haughey slam TV bosses over portrayal in series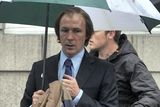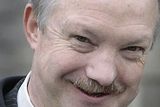 The son of the late Charles Haughey has slammed the production of a TV drama on his life, claiming it never captured the warm, caring and fun man they knew.
Sean Haughey revealed his mother Maureen was shocked after watching all three episodes of the three-week RTE drama with her children, which portrayed the former Taoiseach's rise to power and subsequent fall
He also hit out at the portrayal of his father's affair with Terry Keane,
"I think it could have been dealt with much more sensitively," Mr Haughey said, insisting that Ms Keane's influence on his father was overstated.
Mr Haughey told RTE' Joe Duffy on Liveline that the family were a bit shocked at the first episode aired on television.
"As the series went on I thought it wasn't too bad, particularly the last episode," he said.
"I don't think it captured my father's personality at all. He came across as a very unlikeable character that that power hungry and that was all that made him tick.
"For me I knew a completely different person, someone who was warm and kind and compassionate and caring and emotional and fun,
"I've no doubt maybe the people who had worked with him, that was the side they saw in the programme, but for meet I knew a very different person."