Face of woman scarred for life after being struck with hatchet as she slept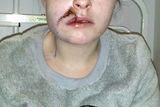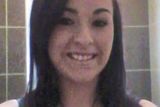 By Ken Foy crime correspondent
A 20-year-old woman has had her jaw smashed and is scarred for life after she was viciously struck with a hatchet while she slept on a sofa.
Nicole Dwyer's jaw was broken in two places in the horrific attack which occurred in a house in Wexford Town.
Her sister, Jenna, told the Herald that Nicole is "in a lot of pain" and that her family are "disgusted" at the sickeningly violent assault. Nicole is currently receiving facial reconstructive treatment at Dublin's St James's Hospital.
She required more than 50 stitches in her wounds and has had two metal plates inserted into her jaw.
The attack happened at a property in The Green, Clonard, at 5.15pm on Monday when a crazed local criminal stormed the property and demanded €400 from a person known to Nicole.
Nicole was asleep and had a duvet wrapped around her when the criminal, who is from Wexford, demanded cash from her pal.
Sources have revealed that an argument between the two men "kicked off" and the raider who was armed with the hatchet threatened to remove a TV from the house as "collateral" for the alleged €400 debt.
When the man objected to the TV being taken, it is alleged that the suspect swung his hatchet on the couch and hit Nicole straight in the face causing her horrific injuries.
hatchet
After realising what he had done, the 23-year-old suspect ran from the property and dumped the hatchet in nearby wasteland.
Emergency services were notified and encountered what is described as "a truly appalling scene with blood everywhere".
The chief suspect was arrested later on Monday night and brought to Wexford Garda Station where he was questioned before being released without charge on Tuesday.
Earlier, he showed officers where he dumped the hatchet used in the gruesome attack.
It is understood that he claims he had no intention of hurting Nicole or the other man in the house.
The suspect is well-known to gardai and has numerous previous convictions for mainly minor offences, including public order and motoring offences.
However, sources say that officers have recently been concerned about his increasingly violent behaviour.
disgusted
Last night, Nicole's older sister Jenna told the Herald that she would be "scarred for life" by the attack.
"I feel really disgusted about what happened and all my family are very hurt over this," she said.
"She did not deserve what happened to her, she is completely innocent in all of this.
"She is in a lot of pain at the moment, her neck is very swollen and she can't really speak.
"I think the person who did this to her should get a very long sentence and we are surprised that he was let out of the garda station so quickly. When she is able, Nicole will be giving a full statement to gardai," she added.
Nicole remained in hospital last night and the garda investigation into the shocking case is continuing.
kfoy@herald.ie