England sweat on Kane as Mourinho unable to confirm his return
Eriksen will start replay despite transfer rumours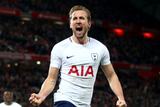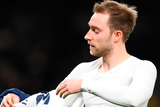 Tottenham head coach Jose Mourinho has raised the possibility that Harry Kane could be out until next season and miss Euro 2020.
Kane underwent surgery on a hamstring injury on Saturday after suffering a ruptured tendon at Southampton on New Year's Day and Spurs have said they expect him to be back in training some time in April.
Mourinho has been asked repeatably when exactly the England captain might return, but has not been able to be more specific.
He was again questioned ahead of Spurs' FA Cup replay with Middlesbrough tonight and his throwaway answer suggested there could be some doubt over Kane's participation at the European Championships this summer.
"News on Harry we don't have and if you ask me every time we come here the answer will be the same," Mourinho said.
"We expect him to be out until, I don't know, mid-April, end of April, May, next season I don't know.
"I have no updates to give on Harry."
Kane tweeted from his hospital bed that his operation had been a success and that he was keen to get on with his recovery.
The striker has a history of recovering quickly from injuries, but Mourinho's comments will concern England boss Gareth Southgate ahead of a summer tournament where his side play their three group games at Wembley.
Kane was the leading scorer in Euro 2020 qualifying with 12 goals. The Three Lions play their first game of the tournament against Croatia on June 14.
Mourinho confirmed that Christian Eriksen will start tonight, despite speculation surrounding an imminent exit.
The Denmark international, who is out of contract at the end of the season, has been linked with a move to Inter Milan this month as Spurs look to offload a player who will not commit to a new deal.
Eriksen's situation at the club has rankled with fans and he was booed off against Liverpool on Saturday after a particularly disappointing display.
After that 1-0 loss he was seen waving to fans, leading to suggestions that he might have played his last game at the club.
"He plays tomorrow," Mourinho revealed. "After that I have a match on Saturday and maybe he plays Saturday, again I cannot tell you much more than that.
Eriksen has given a lot to Spurs over the last six and a half years, but his contract issue has coincided with a distinct dip in form.
Mourinho, who admitted his midfielder was poor against Liverpool, can understand the predicament Eriksen has found himself in.
"If you ask me if I think this is the best Christian I have to be honest and say no," Mourinho said.
"If you ask me if I know the reasons, I am not an idiot, I am in football for many years and know clearly a player in this situation is not a player that is even if he wants.
"I am not blaming or criticising the player, I am just saying it is normal a player in this situation doesn't perform at the highest level.
"But I can also say that he is helping us in matches that he is playing with us."
Whether or not Eriksen leaves before the end of the month, Spurs are set to sign Benfica midfielder Gedson Fernandes on an 18-month loan.
Mourinho, who revealed Toby Alderweireld would be rested against Boro, will hand another start to Japhet Tanganga - the 20-year-old who made his Premier League debut against Liverpool.
Ben Davies (ankle), Hugo Lloris (elbow), Tanguy Ndombele (hip), Kane (hamstring) and Moussa Sissoko (knee) are all out.