'Emotional' man broke shelves in garda station after trying to make assault complaint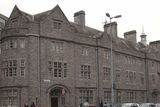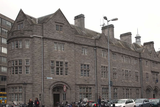 AN "EMOTIONAL" man broke shelving in a garda station because he believed they were not taking an assault complaint he had made seriously, a court heard.
Aidan Dorney (43) caused the damage while "a little bit worse for wear" on St Patrick's weekend.
Dorney, of Vergemount Court, Clonskeagh Road, pleaded guilty to causing criminal damage to perspex shelves at Pearse Street Garda Station on March 15.
Judge Dermot Dempsey left him without a conviction after he paid €100 to charity.
The court heard the accused came in to the station at 3.20am.
He was in a very agitated state, came to the front counter and said he wanted to make an assault complaint.
Dorney was "quite emotional" and got the impression that the garda was not taking him seriously, even though he took out his notebook.
"He broke pieces of plastic shelving and threw them on the ground," the officer said.
The garda said the accused had been intoxicated on the night.
"He apologises for what he did, he was frustrated and thought his complaint wasn't being seen to," Dorney's lawyer said.
Judge Dempsey dismissed the charge under the Probation Act after the charity donation was made.