Eamon Keane: We're falling out of love with Valentine's Day, and I've found exactly why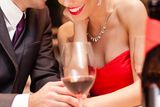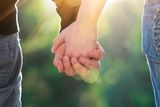 So one in four of you wants St Valentines Day banned? Get over yourselves!
Yes, according to a study for Bayer Healthcare, some Irish people hate this romantic night so much they want it wiped from the calendar.
Now I could think of a few days I might ban in Dublin. Maybe the seven days leading up to general election day when the politicians invade the streets and airwaves?
Or maybe St Patrick's Day when drunks and brawlers invade our streets?
But Valentines Day?  You cannot be serious.
But we are. In fact, according to the survey, one in ten couples break up on February 14.
So what's got us all so worked up?
The researchers found that some people are angry over the overpriced flowers. Well how many of them actually ever buy flowers for their partners?
Others complained about the hiked-up restaurant prices. When it comes to many big name restaurants, well I thought they hiked up prices all year around.
But what really got people going was listening other people bragging about their incredible romantic Valentine's Day.
Aha! So now we have it – jealousy is why we really want the festival of romance banned.
I admit to this myself.
Last year, as I lay back on the sofa, unshaven, eyes dark, facing into yet another Valentine's Day alone, I cursed Romantic Ireland.
I was so down I watched some old recordings of Oireachtas Report – just to hear someone else moaning. It helped me forget my own pain.
But then I switched onto an movie channel and got totally sunk. There was Hollywood siren Jessica Alba with chocolate covered strawberries and pink champagne waiting for the hubbie. She even had her mails painted in little pink heart shapes.
Jessica got me thinking though. Why can't Irish mums do that, once they've dropped the kids off to the crèche they can't afford, gone to work and come back and made the dinner for himself with the surly face?
C'mon ladies! You complain about a lack of romance from us men?
Seriously though, are we not losing the run of ourselves? I mean we have 364 other days to be romantic, but we try and condense it all into one.
It kind of gets us off the hook, arriving home with a bunch of dandelions ripped from some garden – or petrol station forecourt.
Expecting a night of hot passion after that is not the way to true love, lads.
(In fact, another survey, for RetailMeNot.Com, found that two thirds of men wanted sex on Valentine's night. Err and how's that any different to any of the other 364 days?)
disharmony
But back to the Bayer study, and its revelation that one in ten couples break up on Valentine's Day.
Have they suddenly discovered they weren't meant for each other on that night?
Blaming poor old St Valentine is just an easy way out.
It's a bit like Christmas, which we blame for all sorts of rows. In reality the disharmony has been bubbling under all year.
Speaking of bubbles though the real secret of romance is to forget about Valentine's Day and just give your beloved champagne and strawberries as a surprise any night.
So what will I be doing next Saturday night? I'll be watching another Oireachtas Report as I tweet a selfie in my Kerry GAA jersey.
Well you never know whose watching, do you?