Eamon Keane: Forget chocolate ... let's all give up politicians, Kanye and social media for Lent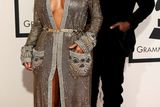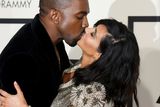 We know that Lent is rooted in the idea of sacrifice. We learned as kids to give up important things like chocolate.
I guess the idea was to cleanse ourselves as well as making the sacrifice. But we need  to update our Lenten sacrifice for the times we live in.
First off, we need to cleanse ourselves from listening to politicians.
This week for instance, I thought it was a joke when Independent TD Finian McGrath, an able, intelligent man, opened his mouth.
Finian said we needed to give smokers a break and ease up on the no-smoking rules.
Now I've nothing against smokers, but it was a bit like saying we need to give cancer a break.
Sine Finian seems to have decided to ignore all the combined advice of cancer specialists over the last thirty years, perhaps he might now consider giving up opening his mouth for Lent.
Another purifying thing for our souls this Lent would be to give up any mention of Kanye West. Kanye made himself fair game for an Idiot of the Year Award with his activities at the Grammys last week.  Beck got the best album award, but Kanye, like he did at that infamous MTV Awards night, decided to make a public protest for Beyonce.
Most of us would have lived with the fact that  multi-millionaire Beyonce did not get the award. Kanye –and I am not for a minute suggesting that he wanted to kiss the showbiz power couple J-Zay and Beoynce's  fine behinds  – had to act like a child.
He tried but failed this time to storm the stage and disrupt the awards ceremony.
So please for the rest of Lent, I do not want to see or hear sight nor sound of Mr West. If I do I will be forced to eat my Irish Water application forms instead of fish on Fridays.
Speaking of which can we have an Irish Water Amnesty for Lent? Whether it's some protesters wrecking  a cause with some merit with bully boy tactics, or some slick PR spin doctor telling me about how Irish Water is in fact great for us all, please for these few weeks can we have no more waterworks fighting talk.
Lent is often associated with giving up things that we not only crave, but that may actually be bad for us. To that end I am going to try and give up social media. I know this is tantamount to death for you and me.
Like Matt Damon in the Bourne Identity, being in the world of Facebook, Twitter and the rest is  a constant struggle to remember who we actually are.
We get these social media identities and hope others will approve of them. We gorge on the latest Twitter feed, all the better if someone approves of our observations on life, cats, yoga and Stephen Fry's views on whether Moses really worked for Irish Water.
We scour Facebook for fear we might miss out on some earth-shattering bit of news.
But honestly, do any of us really need to know that Dympna from Mullingar had fish fingers for tea and that her dog went to the vet?
This Lent I honestly believe I can also do without seeing yet another cute animal playing the bugle on YouTube.
Finally, I'm begging the powers that be to please, please close the Banking Inquiry just for Lent. We all know what happened, we are paying for it each and every day. But why do we have to pay for an inquiry that has no power, states the bleeding obvious and is a political game? Forgive us all our sins this Lent if we have to listen to any more hot air from it.
Good luck with your purification.Anways, I better go, I have to check Twitter to see what Kanye is saying about Finian McGrath.