Dubs win fifth title in a row as fans look to tougher All-Ireland tests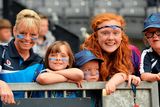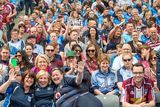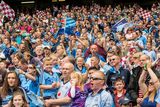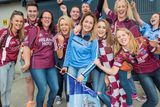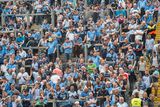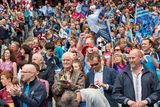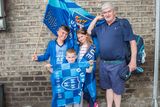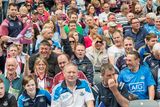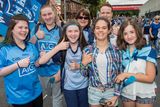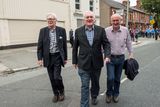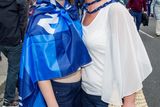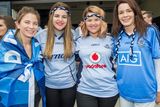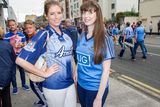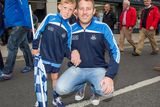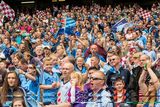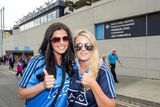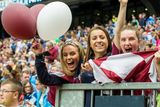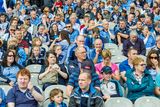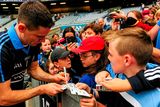 That was the message from jubilant Dublin supporters after victory over Westmeath in Croke Park ensured a fifth consecutive Leinster senior football title.
Quick-fire second-half goals from Bernard Brogan and Jack McCaffrey gave the Dubs a 2-13 to 0-06 win over the Lake County and saw goalkeeper Stephen Cluxton lift the Delaney Cup yet again. However, according to supporters, there are bigger fish to fry in August as the knockout stages begin in earnest.
It turned out to be a great weekend all round for Dublin GAA, with the footballers joining the hurlers in their respective All-Ireland quarter finals. The Dublin hurlers defeated Limerick in Semple Stadium, Thurles on Saturday night.
Nivene Murphy (13) from Kilbarrack, who was on Hill 16 with her mother Caroline, said Bernard Brogan was the star of yesterday's game.
Atmosphere
"I thought Brogan was brilliant. He just had great enthusiasm and kept going and going," said Nivene.
"The atmosphere was wonderful – it was electric. That's what you kind of come for, isn't it? We wouldn't go to every game, but any time I'm off work we go, so I'll work out what way my shifts are and hopefully we can make the quarter-final," Caroline said.
Gillian Byrne (31) and Christina Kennedy (29) from Palmerstown, think Dublin's stranglehold over Leinster at the moment means a lot of matches aren't much of a contest.
"It wasn't very exciting. You kind of want the two teams to be fighting it out towards the end, but when they get that far apart, points-wise, it does get a little boring," Christina said.
"There was a bit of banter going back and forth between both sets of fans, but that was mainly in the first half. When we got the two goals, it all kind of died down," she added.
Michael McHenery thought stamina was the difference for the Dubs towards the end.
"It was too one-sided. I thought Westmeath were going to be there or thereabouts in the second half, but they just didn't put on the same performance as the first. Maybe fitness showed in the long run," said Michael.
"I think the quarter-
finals will be tougher for Dublin without having a test so far. You'd probably want to avoid any of the big teams for the moment and get them later on," he said.
Naomi Clifford (22) and Jade Kavanagh (24) were impressed with Westmeath's fighting spirit, but said a Dublin victory was inevitable.
"Going in you knew that Dublin were going to win it, but to be fair to Westmeath they were fighting and didn't give up, especially in the first half. We shouldn't fear anyone in the quarter-final," said Naomi.
Lucan pair Karen Nic Aoidh (25) and Ivona Ni Luain (25), believe the Dubs won't be stopped this year and are on the verge of more All-Ireland success.
"I'll definitely be going to the quarter-final. I think we'll win it (All-Ireland) this year," said Karen.
Also present at the game was former Taoiseach Bertie Ahern who is before the Banking Inquiry this week.
Meanwhile, RTE Sunday Game anchor Michael Lyster is back on his feet, on the mend and nearing to a return to the studio.
The legendary presenter, is recovering from a serious heart attack suffered in June, and was spotted in Semple Stadium to watch Waterford take on Tipperary in the Munster Senior Hurling Final.
"You see it from a different angle and a different perspective as a spectator," he told RTE Radio One. "I got a lot of hugs and kisses from a lot of women, which was very nice for a Munster final. That doesn't normally happen," he added.