Dublin's 'ancient' water supply pipe at risk of collapse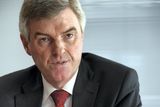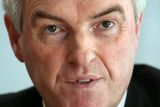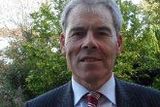 One of the main water supply pipes to Dublin was constructed in the 19th century and would cause a supply emergency if it collapsed, Irish Water has said.
"The Dublin Vartry tunnel scheme has had very little invested in it and was first highlighted 12 years ago as being critically urgent and in danger of collapse," according to Jerry Grant, the head of asset management in Irish Water.
"It is also leaking water in which means it is not entirely secure in terms of water quality.
"We have kicked off a major design project now for the whole of the Vartry which provides around 20pc of Dublin's water," he added.
If the tunnel was to become compromised, Irish Water would have to divert water from Ballymore Eustace to supply the Dublin region. However, Mr Grant warned that north east Wicklow, Bray, Greystones, Delgany, which are fully dependent on the Vartry scheme, would have a major emergency if it collapsed.
"There's no design done for that work, or very little design, so it's going to take us six to seven years to actually fix that. It is one of the targets for 2021," said Mr Grant.
He was speaking as it was revealed that it will take a quarter of a century for Irish Water to reduce leakage to "acceptable levels", but even then we will be losing around 20pc of our water through leaks in the pipe network.
Standards
It also emerged that water treatment plants in the capital - Lower Liffey Valley, Lusk, Ringesend and Swords - do not meet European Union standards.
Details of the enormous task facing the beleaguered utility are highlighted in a 25-year investment plan to be published today.
It reveals that about 30pc of our water treatment plants need significant investment - including the Vartry scheme.
It says Irish Water is still compiling a database of treatment plants at risk of failure; does not know the number of properties at risk of flooding from overloaded sewers; and outdated treatment plants are causing almost 150 pollution incidents every year.
The utility lays the blame for the state of the network firmly at the door of successive governments, saying our biggest cities still rely on 19th century infrastructure and that capital funding "rarely met the levels required" over the last 30 years.
Crucially, it also says that budgets did not allow for ongoing maintenance works at almost 2,000 drinking and wastewater treatment plants and 85,000kms of pipeline, which has resulted in "excessive leakage" and plants not working as designed.
cfeehan@herald.ie