Driver banned 30 times was drunk when he killed 'Good Samaritan'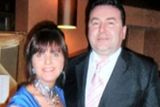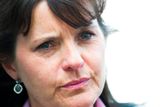 A disqualified driver has been jailed for six-and-a-half years after he killed a "Good Samaritan" while drink-driving.
Witnesses stated that Desmond Collopy (29) was showing off and jerking the steering wheel before he struck 50-year-old Eamon Cronin.
Mr Cronin had just crossed the road to try and break up a fight and was almost on the footpath when he was hit.
Mr Cronin, a bank official, was described in court as a Good Samaritan, a gentleman and the love of his wife's life.
Collopy, who had six ongoing disqualifications orders over him at the time, never stopped at the scene.
Convictions
He told the back seat passengers in his Volkswagen Golf that someone had just thrown a bottle at his car.
Collopy, of Landen Road, Ballyfermot, Dublin, pleaded guilty at Dublin Circuit Criminal Court to dangerous driving causing death at North Street, Swords on August 16, 2014.
He also pleaded guilty to having no insurance, driving while disqualified and failing to stop his vehicle at the scene of an accident. His 186 previous convictions include 148 road traffic offences and 30 disqualification orders.
Sergeant Adrian Murray told Anne Marie Lawlor BL, prosecuting, that Collopy was seen on CCTV footage that night drinking in various different establishments and drank at least nine pints of lager before drinking cocktails in Swords. He continued drinking in a B&B after killing Mr Cronin.
Mr Cronin's widow Jane Fitzsimons told the court that her life has changed forever that night. She said she lost the love of her life, her best friend, her lover and her beloved husband of 19 years. "It is like falling off a cliff and I was still hanging on the edge," Ms Fitzsimons said.
She said it was the "simple things" that reminded her that her husband was really gone; seeing his toothbrush and razor in the bathroom knowing he would never use them again, knowing that she wouldn't hear his key turn in the door again.
Judge Martin Nolan told Ms Fitzsimons she had his great sympathies and he hoped she could rebuild her life. He said there was no doubt that Collopy drove dangerously and that he left the scene of an accident.
He noted that Collopy shouldn't have been driving that night as he had been disqualified many times over and his actions showed "total contempt for road traffic law".
"His actions have led to the death of a very good man. Many people in this court will be left with a great sorrow for a substantial period of time and he is responsible for that," Judge Nolan said, before he jailed Collopy for six-and-half years and disqualified him for 10 years.
Dominic McGinn SC, defending, submitted that Collopy co-operated with the garda investigation but accepted that he panicked and left the scene.
Mr Cronin's wife told reporters outside of court that she felt justice had been served and she was happy with the sentence.
She said nothing would bring Eamon back but she knows "he's up in heaven now".