Death driver arrested after weeks on the run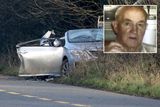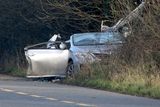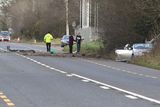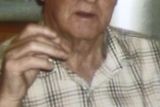 Gardai have arrested the chief suspect for driving a stolen car that was involved in a horrific collision that led to the death of a highly-respected 81-year-old pensioner.
The violent Traveller criminal, who is in his early 30s, was picked up in a planned search in Wicklow town by armed gardai shortly after 10am yesterday and brought to Enniscorthy Garda Station, where he was still being questioned last night.
Gardai believe the suspect was the driver of a Volvo car that had been stolen in Arklow just hours before it crashed into a Toyota being driven by tragic James Brennan in Ferns, from Co Wexford, on January 12 last.
Mr Brennan and his long-term partner Bernie Weafer, who was badly injured in the crash, were on their way home after playing bingo.
While Mr Brennan was killed almost instantly in the horror smash, his partner Bernie suffered horrific injuries which included a dislocated shoulder, a fractured pelvis, a fractured nose and other head injuries.
A 16-year-old who is suspected of being a passenger in the car handed himself into gardai a fortnight ago.
The teenager presented
himself to gardai and was questioned at Enniscorthy Garda Station before being released without charge.
It is understood that he is related to the older criminal who was picked up yesterday.
Gardai identified the suspects within hours after they were caught on CCTV at the Apple Green service station in Arklow, Co Wicklow, when they drove off after failing to pay for fuel.
This happened just minutes after they stole a Volvo S60 car from the Church Gate estate in Wicklow town and shortly after they had been "booted
off" a train for abusive behaviour.
Then, after being involved in the horror collision, the suspects robbed a Passat car from a farmer in the Ferns area before driving it on back roads for around 7km before going on to steal a BMW in Monageer.
They later dumped this in a housing estate in Enniscorthy.
burglary
The duo then went into hiding for a number of weeks as a major garda manhunt took place with sources revealing that they were protected by their closest associates.
The suspect arrested
yesterday morning is well known to gardai and is suspected of being part of one of the organised Traveller burglary gang that has been terrorising the country.
He has a number of serious convictions both here and in England and is currently on bail in relation to a savage assault.
"This is a violent individual," a source added.
kfoy@herald.ie