DCU students are bottom of the class in safe sex poll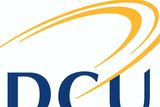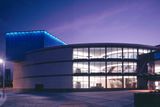 DUBLIN City University students have topped the list of young people not practising safe sex.
A total of 4pc of students surveyed from DCU were not using any forms of contraception - almost double the national average.
While 4pc said they never used any sort of contraceptive, 19pc of DCU students surveyed said that they were not sexually active and only 14pc of students said they had ever had an STI test.
Students from Trinity College have one of the highest rates of getting STI checks and lowest rates of not using contraception, according to the statistics.
But in general there's less smoking, drinking and drug taking among the students of Ireland's universities, according to the findings of the National Student Survey.
In the nationwide survey of 4,583 students in Ireland conducted by Campus.ie, 70pc of students are not regular smokers and only 15pc who do smoke do so socially.
There were similar figures when it came to alcohol consumption with 50pc saying that they only drink between one and six drinks a week and 10pc saying that they do not drink at all.
Drugs
When it came to experimental or active drug use, UCC and UL came out on top with significantly fewer students claiming to have never taken drugs (34pc) than the national 
average (58pc), according to the survey.
The drugs that proved the most common for the students surveyed who had experimented with them were marijuana (55pc), ecstasy (26pc) and hallucinogens (9pc).
In terms of personal finances, research revealed an evident economic reliance on parents, with 39pc depending on their family to support them financially, while 25pc of students said they have a grant, with 18pc saying that they have to work to self-finance.
hnews@herald.ie