Darragh McManus: 'Wearing a replica football shirt marks you out as immature... A bit simple, even'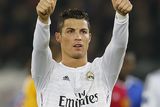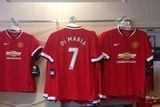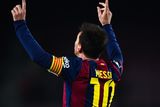 Last year Man United, Liverpool and Aston Villa sold more replica shirts in Dublin than in their own cities.
Oddly, this situation is simultaneously unsurprising and very bizarre. It's unsurprising because the slavish adoration of UK teams by Irish football fans is a long-established phenomenon.
It's bizarre because, well, it's bizarre. Come on, you know it is. Why in the name of Des Lynam don't these eejits support their local teams in the flesh – Bohs, Shelbourne, whoever – instead of chanting at the pub telly in a put-on English accent?
But this post-colonial identity crisis isn't the most depressing thing about the story. That would be the fact that grown men wear sports jerseys: in public, without shame.
This is simply unpardonable, and it doesn't matter what sport. There are only three occasions when it's acceptable for an adult to wear a replica shirt.
First, you're actually doing some form of exercise at the time (e.g. five-a-side, going to the gym, having sex with a Tory MP). Second, you're physically attending a game…although many hardliners feel even this is going too far, and a discreet wristband or neck-tie in your team's colours should suffice for any self-respecting grown-up.
And third, you're not an adult at all but a nine-year-old boy, in which case best of luck to you. Oh, and also: get ready for a lifetime of bitter heartache – sporting fandom is a cruel and capricious mistress.
Otherwise, wearing a replica has the opposite effect to the one intended (which is making you believe you have some sort of connection to the player whose name is splashed across your upper back).
Cristiano Ronaldo is a multimillionaire superstar with a body like a Classical statue and teeth that cost more than Portugal's GNP. You, on the other hand, are a fat twat squeezed into a scrap of acrylic made for a few cents and flogged to gullible chumps at a 6000% mark-up.
Wearing a replica shirt – to the pub, the shop, your wedding, whatever – marks you out as immature. A bit simple, even. Not really someone to be taken seriously. And going "full kit" – throwing on togs and socks too – makes you as a likely candidate for institutionalisation.
Almost as childish is this thing of middle-aged men wearing combats, hoodies and t-shirts to the school musical or family dinners. It may not be formal dress as such, but you're in your forties, for God's sake – wear jeans and a shirt with a collar, at least.
No, not that Van Persie shirt. Yes, I know it has a collar. Oh, forget it.