Dad Kenneth killed and dumped in canal over 'personal grudge'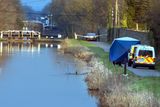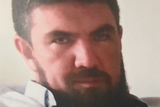 Martin Grant and Tom Brady
Gardai have identified Dublin dad Kenneth O'Brien as the murder victim whose body was found in a suitcase in the Grand Canal.
Mr O'Brien (33) was last seen alive leaving his house on Lealand Road, Clondalkin on Friday morning, January 15.
His partner is said to be "devastated" after she was told by gardai yesterday that a DNA sample was an exact match to the torso found in the canal at Ardclough, Kildare.
Described as a "family man" originally from Ballyfermot, Mr O'Brien had told his family that he was going down the country for some work on Friday.
Sources said it is believed Mr O'Brien was brutally murdered because of a personal grudge.
The mechanic was the father of a little boy and part of a family described as being very respectable and hard-working.
Mr O'Brien was also a JCB driver and had just returned from Australia last month.
"He's a family man, with a partner," said Superintendent Gerry Wall of Leixlip Garda Station.
"I spoke with his family this evening. They are devastated and grief-stricken," Supt Wall said at a press briefing.
"At this stage there is no indication as to why this crime was perpetrated on this man.
"It is a particularly gruesome crime. The brutality of it couldn't be overstated in respect of how a human being has been treated."
Last night detectives were making inquiries to establish his acquaintances since he came back from Australia - and determine if he had been involved in any incident that could be linked to his brutal demise.
Gardai have not yet located where he was murdered and his body dismembered, but intensive investigations are continuing in west Dublin and north Kildare.
Gardai were informed at 3.30pm yesterday that a DNA sample was an exact match to a sample provided by a member of his family. His relatives were informed by garda liaison officers at teatime yesterday as a murder hunt was stepped-up.
Officers said last night that securing a positive identification of the victim was a significant development in their investigation.
The torso in the suitcase was wrapped in plastic and discovered by two walkers along the banks of the canal at Ardclough on Saturday afternoon. It had been spotted there six hours earlier by locals who thought the case was discarded litter.
Search
A detailed search of that stretch of the canal by the garda water unit was completed yesterday.
A post-mortem examination of the torso by deputy State pathologist Dr Michael Curtis failed to determine how Mr O'Brien had been killed, and there were no marks on the body.
But gardai said that there has been a steady stream of information which was "bringing up good leads".
Residents on Lealand Road in Clondalkin last night spoke of their shock.
"You'd never think something like that would happen to a neighbour," they told the Herald.