Cycling in Dublin: Better network promised in city plan as cyclists face €40 fines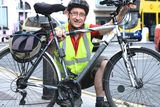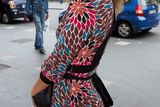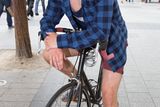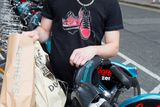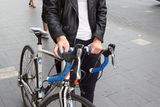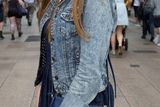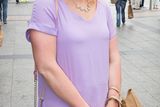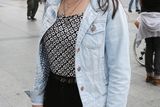 EVERY year in Dublin the number of bike users increases and the NTA have committed to a significant overhaul of the cycling infrastructure, but cyclists are warning that Dublin has a long way to go.
Anne Graham, CEO of the National Transport Authority, (NTA) said that the body is keen to continue to invest in cycling infrastructure.
A Dublin-wide plan, unveiled last year, is the first of its kind in that it provides a city-wide blueprint of the planned cycling network.
It links up many of the existing routes and is designed to help the NTA achieve their goal of getting 75,000 daily bike users on the road.
It is hoped that the work will be completed by 2024.
The plan comes as Transport Minister Paschal Donohoe this week announced seven cycling offences will carry on the spot fines. There are 36 cycling offences in total.
"We have a plan in place which links up all the routes, so for once we are actually operating to a plan which is significant," Ms Graham told the Herald.
READ MORE:
"Up until now sections of cycle paths had been developed around the region. All of the projects that were developed were worthwhile, but now it's a question that we link them all up and build safer infrastructure," she added.
Ms Graham acknowledged that some people don't feel it is safe to cycle in the city and advised people to use the organisation's app that allows them to choose a safer route to their destination.
However Colm Ryder, of the Dublin Cycling Campaign, warned that the city has much to do to become cycle friendly despite improvements in the infrastructure.
"Dublin made a spurt around 2010 and 2011 with cycling infrastructure and it made quite a big statement," he said.
"But we're dropping in international standards in recent years.
"Things are not happening as quickly as we might like. The pre-plans are all there. Now it's important to make them happen."
Mr Ryder said that cyclists are still encountering problems when navigating the city.
"If you cycle in the city centre, for an inexperienced cyclist, it really is a nightmare," he said.
The group have been campaigning to allow cyclists use 'contra-flow' on one-way streets.
The system works effectively in many cities around the world, and it is understood that the Department of Transport is considering this as a safer option.
Many of the one-way systems are located in residential areas, and the plans would allow cyclists to travel in both directions.
Mr Ryder said that the new transport plan for the city centre could have gone further.
"It deals a lot more with the southside than it does with the northside," he added.
Meanwhile, the AA has said that more could be done to "improve relations" between cyclists and motorists on the road.
"We believe that the vast majority of drivers are aware of their obligations when it comes to sharing the road with cyclists," a spokeswoman said.
Paschal Comerford: 'I've had so many near misses in the city I've lost count'
Cycling in Dublin could be considered a pursuit for the brave.
There are certainly some areas, particularly in the city centre, that require a good nerve to cycle through.
I have been cycling in the city for 15 years and I currently commute to work daily on my bike.
Living in Rathfarnham I travel into the heart of the city centre to work on Harcourt Street.
I've been lucky enough to avoid any serious accidents, but I've had so many near misses that I've lost count.
That's when you realise how vulnerable you are.
You're cycling along, minding your own business, and then suddenly a car pulls across you - without paying any attention to your safety.
So many times drivers have said "oh I didn't see you", but I wear a high visibility vest in the middle of the day. If drivers don't see me it's because they are not paying attention.
There are many motorists who have a car-centric attitude - though no group of road users who are complete angels.
Of course there are cyclists who give us a bad name too.
Some areas in the city have been excellently developed for cyclists.
The route along the canal for example is perfect for families because of the segregated lanes.
I certainly wouldn't let my own children use lanes that are beside traffic.
That's one thing that planners need to keep in mind. If we want to encourage the next generation of cyclists then we need to make it safe for them and not just build infrastructure for people who have years of experience.
Another key improvement that could be made is for the authorities to enforce cycle lanes more rigorously.
There is no point in forcing us into a cycle lane, if we are then blocked from using it by parked cars.
READ MORE:
'I don't know how it's going to be implemented - we don't have number plates'
What's the view on the street?
Sian Ni Mhuiri (25), Rialto
I've never had a problem with other cars, they only accident I've ever had has been with another cyclist who was on a path and crashed into me and I broke my kneecap. In my experience people who plan the cycle paths don't have the best knowledge of what cyclists need. I can see how the fine might deter people from cycling on pavement, but I don't think Dublin has enough cycle friendly facilities to always give a better option. Sometimes I think cyclists are dangerous and other times they are cycling defensively.
Nicolazic Yoann (25), Smithfield
They enforce rules for other road users so they might as well enforce them for the cyclists.
Natalie Budni (26), Clontarf
I think the pavement is for pedestrians and the cycles lanes are for cyclists. I try to not cycle on the pavement because I know you're not allowed.
Cyclists should realise that they are not pedestrians. I even try to avoid other cyclists - because they don't look they can be dangerous. I think they should enforce cyclists wearing helmets too.
Ellen O'Malley (19), Lusk
I don't really mind cyclists. I think there should be cycle lanes everywhere because one minute they're on the road and the next they are on the footpath knocking people over. They can't win so I sort of feel bad for them.
Michael Walsh (19), Navan Road
I think it's a bit of a joke, we're out here cycling trying to care for the environment, I think we should be rewarded in a way, not punished. I don't think it's fair. I don't know how it's going to be implemented, we don't have number-plates.
Karen Rooney (25), City West
We notice that when traffic stops the cyclists keep going. They don't care about the Green Cross Code, they keep going anyway. That's really annoying and it's dangerous.
Georgia-May Power (19), North George's Street
I'm pro-cyclists. They should get more benefits because they care for the environment.
Cathy Goulding (21), Cabra
We definitely need to crack down on cyclists, the roads need to be made safer. Considering it's a bicycle I think €40 is fair enough. But from driving I've had a few run-ins with them. They can be aggressive if you don't let them go first and that.