'Complete lies' - Brave Emma Murphy rejects ex-partner's apology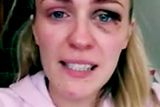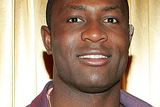 A Dublin woman who publicly accused her former partner of domestic abuse has called his apology "complete lies", saying he has made no attempt to contact her or his children since admitted using violence against her.
Brave Dublin mum Emma Murphy (26) said she rejected an apology from fitness instructor Francis Usanga (29), who yesterday said he would love to see his ex-partner and give her a personal apology.
"I should never have raised my hand to her. You should never hit a woman or use violence," he said, adding there had been two other violent altercations with Ms Murphy in the past.READ MORE:
He said: "I lost the head...I pushed her really hard in the face. ...it was with an open hand.
"It was more of a push, a real hard push. It was pretty violent and there's no excuse at all and I'm extremely sorry for that."
However speaking to the Irish Daily Mail today, Ms Murphy said her ex-partner was telling "complete lies"."Why is he saying it in the paper but he hasn't been in contact with me to apologise?"I don't want to comment any more on this at the moment. I need to focus on the kids," she said.
Ms Murphy became the centre of a worldwide viral storm after she posted a heart-breaking video to her Facebook page accusing her ex-partner of hitting her.It has been viewed millions of times and has drawn widespread support from around the world.
In her video, Ms Murphy describes finding out Mr Usanga had been cheating on her with another woman, who is now pregnant, and said he punched her in the face when she confronted him over his affair.
The 26-year-old has a visible swollen face and black eye.In an interview over the weekend, Mr Usanga apologised to Ms Murphy for the "distress he had caused" and admitted he hit the mother-of-two in the face during a heated row.
"Emma and I were having an argument all day on Friday. She came to the gym and she asked to use my work phone because she had no phone.
"She used the work phone to ring my friend, who I had spent Father's Day with. My friend has been in and out of psychiatric hospitals lately and he forgets things.
"She rang my friend and he told her, 'No, we didn't spend that day together' and Emma thought I was having an affair. She threw the work phone at an angle in my direction and it smashed on the floor.READ MORE:
It is understood Gardaí at Santry in Dublin are preparing to speak to Mr Usanga about the attack.Ms Murphy lodged a formal complaint of physical assault last Friday week, alleging in a written com-plaint that then fitness coach physically attacked her on Friday, July 3, outside his gym FX Fit-ness in Santry.