Commuter chaos looms as Luas staff plan four full days of strikes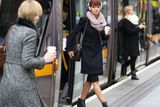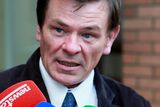 Commuters face travel chaos after Luas workers announced plans to stage two 48-hour strikes.
The four strike days - if they go ahead - will cause havoc in the city's transport system at a time that the general election campaign is expected to be in full swing.
Workers will down tools on February 11 and 12, and a week later on February 18 and 19 - both Thursdays and Fridays.
Siptu trade union confirmed three of four groups of workers, who balloted overwhelmingly to take industrial action, said their preference was to strike for 48 hours at meetings this week.
A majority of the 180 drivers, 37 revenue protection officers, and eight revenue protection supervisors backed the 48-hour option.
The fourth and final group of staff - 16 control room officers - will work to rule.
The meetings come as their employer, Transdev, released figures showing drivers are seeking a massive pay rise of almost 54pc.
It said tram drivers on €42,247-a-year are seeking a 53.8pc increase to €64,993 - substantially more than an Irish Rail driver.
Siptu would not give a complete list of all its demands, but said drivers want a pay rise in the region of 30pc over five years, with a similar increase being sought by other staff.
Workers have also sought improvements in annual leave, bonuses, pensions and income continuance.
The union is likely to give three weeks' notice of industrial action later this week.
SIPTU official Willie Noone said the workers believe they have been underpaid for years.
"There has to be real progress made on the claim as there was such a high turnout at the ballot and an overwhelming vote that showed there is huge discontent," he said.
The union did away with a no-strike clause in its agreement with Transdev three years ago, and this could be the first strike at the light rail company.
Transdev said the pay claims lodged are between 8.5pc and 53.8pc and would cost it €30m over its five-year operating contract, or €6m-a-year. It said it lost €700,000 last year, and predicts further losses this year.
Action
Managing director Gerry Madden said the planned industrial action was "disappointing".
"We believe the pay and terms and conditions of Luas employees are, and always have been, very favourable."
Transdev said the Labour Court recommended that "meaningful" talks were held at the Workplace Relations Commission, and this was the only way the dispute could be resolved.
It said Luas staff get bonuses on top of their salaries of up to 6.5pc per employee, worth €2,200 to €3,000-a-year.