Colette Fitzpatrick: Cost is dictating our childcare... and that short changes us all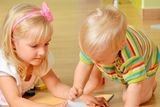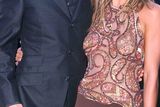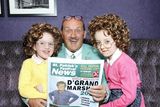 The cost of childcare is possibly the single biggest issue for working families.
Average creche fees per month are €750, but rates outside cities have clearly pulled down the average. Monthly fees look more like €900 or up to €1,000 per child in Dublin.
No wonder then that when families take out the calculator and factor in the cost of going to work (transport, clothing, lunches, tax, PRSI, USC) it's not within a country mile of being financially worth their while.
passionately
That's the reason so many are opting for au pairs. It's not that they believe passionately that's its terrific for a young girl to experience Irish life with an Irish family.
Nor is it an altruistic belief they should help these young girls learn English. It mostly comes down to the fact that this form of childcare is so much cheaper than a creche.
The current costs on aupairagency.ie break down like this: 15-25 hours per week for €55-€65; a 30-hour week gets €90 per week and you get two evenings babysitting.
An Au Pair Plus, who is responsible for the children while the parents are at work and does one evening of baby-sitting, gets €115 per week for 40 hours per week.
They live with you, so you incur the costs of accommodation and food but compare that to the cost of a creche and you can see that, financially at least, it's the better option.
This week, Leo Varadkar said he wouldn't rule out tax breaks for parents. They know they have to look at it politically and socially but financially, ironically, it might cripple them in the same ways families feel crippled by childcare costs.
Families have mixed experiences with au pairs. Some will tell you they literally don't know how they survived without one. That she became part of the family, the kids adored her and it worked well for everyone. So much so, the au pair and the family were upset when she was leaving.
exploited
But there are the other stories. The ones where neither the family nor the au pair was happy. The family exploited her, expecting her to do far too much housework as well as mind the children, she was miserable and missed home or she didn't really have an interest in caring for children.
The point is that government policy shouldn't be dictating which childcare option you go for. The cost of it should be the last thing you look at.
Right now, it's one of the first. That's not fair on your kids nor the people you expect to mind your most precious thing on earth.
What's better than watching stars out-pose each other at the Oscars?
I'm getting festival fit for my favourite Oscars sport this Sunday - watching the stars trying to out-pose each other on the red carpet.
It's like A-listers are afraid of catching a dose of understatement, like they thought there was a gong for 'best desperation for publicity'.
I'm assuming that everything is excruciatingly choreographed for Tinsletown's biggest night. You never see famous exes (cough, Brad and Jen) run into each other.
Never. It's like the limos are doing laps of the venue until any potential misadventures on the red carpet clear. I found out recently that in a town overflowing with free bars and endless free booty, they actually charge at the bar in the Academy Awards. Light snacks are available too, though presumably committing carbicide is a diet transgression too far if you're a nominee.
There are seat fillers too, you know - for when someone leaves after winning, or more likely leaves after not winning.
mangle
I would love another John Travolta moment at Sunday's show. Though it's hard to imagine that anyone would mangle anything as badly as Travolta. His attempt at pronouncing Idina Menzel was so hamfisted it triggered a slew of online name generators into which you could pop your name to see what it would sound like if the Grease star tried to pronounce it. There's Irish interest, too, of course. The film Song of the Sea, from Kilkenny-based animators Cartoon Saloon, is nominated for an Oscar.
It tells the story of Ben and his little sister, Saoirse - the last Seal-child - who embark on a fantastic journey in a bid to return to their home by the sea.
There's nominees, awards and egos and a couple of Irish lads thrilled to be there.
It's the Oscars.
What could possibly go wrong?
D'Grand Marshall Brendan may not be everyone's choice
*I guess for many, Brendan O Carroll being named the grand marshall for the St Patrick's Day Parade is a reason to go, while for others it's a reason not to. Mrs Brown's Boys D'Movie was clearly made with a lot of passion and love for Dublin city.
The cinematography showed the city in its glorious best. But the series, the movie and Brendan himself are not to everyone's taste. It's a risky call. No doubt, Brendan will deem those who think he's not a good choice as a begrudger. They're not. They're just not that gone on his particular brand of humour.
*I'm still very sceptical as to whether or not the Mars One mission will ever go ahead. The issue isn't the fact that the participants will never see their families again (Hundreds of thousands of emigrants from previous generations suffered the same fate). It's ethically deeply unsound to televise such a venture. Even in the cut throat world of today's ratings, this is surely a reality show too far.
*Prelfies? (priest selfies) are a thing now? They're all over social media this week because of the week that's in it. Novena devotees are embracing social media like never before and are uploading pictures at shrines in churches all over the country. It's Pope Francis who started the trend of clerical selfies. The tech-savvy pontiff has more re-tweets than Barack Obama. It's the Francis effect.