City pub will not go ahead with booze promo
Northside pub offers cheap alcohol all day and night to holders of social welfare cards or bus passes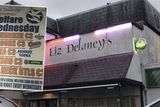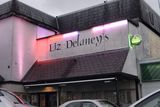 THE owner of the Dublin pub offering a 'Welfare Wednesdays' promotion has says he regrets the name of the stunt but is going ahead with the cheap drinks offer today.
Gary Payne, who owned  Liz Delaney's bar in Coolock said he was apologising for the use of the word welfare and "if anyone took offence".
"We never had the intention of upsetting anybody. That is not the business we're in," Mr Payne said.
The pub displayed posters for its €3 drinks on 'Welfare Wednesdays', including pints, bottles and shorts, on production of a social welfare card or bus pass.
The Department of Social Protection ordered the pub to remove their logo from the poster and Tanaiste Joan Burton described the promotion as "irresponsible".
Mr Payne explained the pub's decision to run the offer.
"We were looking to do a value-based promotion for customers who are probably not as flush with money as they used to be.
"We thought it [the name] was catchy but it's caused a little controversy and we apologise," he said.
"It wasn't going to be a binge drinking party. People don't have the money for that. If they want to go binge drinking they can go to supermarkets and get a cheaper price," he added.
He confirmed to RTE Radio that a drinks promotion will go ahead today.
"It will just be a Wednesday promotion. The same drink promotion will be on offer. The wording will have changed – it will not be Welfare Wednesday," he said.
"I do regret using it [the name]. It's not what we're about at all," he said.
"People seem to think that  we're portraying people on social welfare as going to the pub all the time.
"We would find the exact opposite – that people on welfare can't afford to go to the pub and that's why we're trying to give a value offering to people who are short on disposable income."
In a statement last night the pub responded to Ms Burton's remarks that the promotion is "irresponsible".
"She [Joan Burton] is second in command of this Government that subsidises multinational companies to the tune of €50m per year to promote below-cost selling of alcohol in their supermarkets.
"That's what we call 'irresponsible'," the statement said.
It also said that "at no stage were we ever trying to encourage binge drinking or irresponsible behaviours".