Cinema takings hit 25-year low but Star Wars is 2015's big hope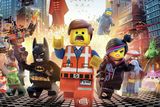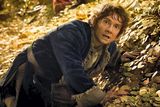 CINEMA box office takings across Ireland and the UK have seen their biggest fall for almost a quarter-of-a-century, new figures show.
Ticket sales generated more than €1.43bn in 2014 but fell by 2.9pc from the year before - the most since the figures began being tracked in 1991.
Analysts Rentrak said the top grossing film of the year was The Lego Movie which pulled in €43.6m, followed by The Hobbit: The Battle Of The Five Armies which has made €42.6m and The Inbetweeners 2 which made €42.3m.
No film made more than €50m, compared with four films from 2013 which passed that milestone, but big things are expected for 2015 with new films including the latest James Bond and the Star Wars sequel set to hit cinemas.
DOWNLOADING
"We could point to widening home entertainment options, with online services enabling easy downloading of films and TV box-sets, or the increasing cost of cinema tickets," said Rentrak executive director Lucy Jones.
"However, our view remains that it's a product-driven market. The audience will turn out, but they need a compelling reason to go."
The top 10 films were:
1. The Lego Movie
2. The Hobbit: The Battle Of The Five Armies
3. The Inbetweeners 2
4. Dawn Of The Planet Of The Apes
5. The Hunger Games: Mockingjay, Part 1
6. Guardians Of The Galaxy
7. Paddington
8. X-Men: Days Of Future Past
9. How To Train Your Dragon 2
10. The Amazing Spider-Man 2
hnews@herald.ie