Cecelia reveals her terror over crippling panic attacks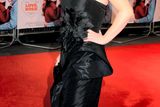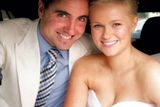 Best-selling author Cecelia Ahern has revealed how she has suffered from panic attacks her whole life.
The PS I Love You author admitted that she lives in fear about when she will have another attack.
"I don't know how many panic attacks I actually had, but I think the fear of having them is greater than the attack because you're afraid of having one and so that fear is constant and it's always there," she said.
Speaking on Gay Byrne's show, The Meaning of Life, Cecelia described the feelings of dizziness and nausea that occur when she gets an attack.
"You get pins and needles, you get extremely dizzy, you might want to vomit, run to the toilet, just feeling cold, hot, it's bizarre actually that it's all created by yourself, it's all in your mind," she explained.
The 33-year-old Irish Book Award winner also spoke about how she married her fiance David Keoghan and Christened their daughter Robin in a secret double ceremony in 2010.
SECRET
"What we called it was the 'Whistening' - we had the wedding and the Christening on the same day," she revealed.
"We married first, I think that was probably the priest's decision but how cool of the priest to do a Christening and a wedding at once. I really respect him and thank him for that," she continued.
"All my family knew that we were getting married - and my very close friends - but the rest of the guests didn't know. It was a secret.
"They didn't get invited to the church but we had an afters," she added.
Cecelia also revealed that she prays every day.
"I pray every night to God, I say 'Hi God, it's Cecelia here' and then I'm quite specific because I don't want him to help the wrong one," she laughed.
In the first episode of the new series, which airs on RTE One of Sunday at 10.30pm, she also speaks about her childhood and how the split between her parents, Bertie and Miriam, when she was 11 affected her.
hnews@herald.ie