Carrzone: How many Irish players will make the Walker Cup team?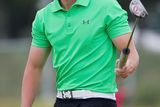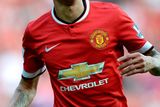 Despite advice from many, including Graeme McDowell, to turn professional, Paul Dunne (Greystones) stuck with his original plan to make himself available for the team to play the Walker Cup at Royal Lytham & St Annes in September before making the switch.
The Walker Cup is a biennial two day tournament between teams of the leading amateur golfers of the United States and Great Britain and Ireland. A ten man team will be picked next month from a 20-man squad that includes five Irish players.
As well as Dunne (22), other Irish golfers hoping to be included are Jack Hume (Naas), Gary Hurley (West Waterford), Gavin Moynihan (The Island) and Cormac Sharvin (Ardglass). Moynihan, ranked 34, is the only one to have Walker Cup experience. Traditionally, the USA, who won in 2013, have proved stronger with 35 wins to GB&I's 8.
The match was drawn in 1965. Among the later professional stars who played on Walker Cup teams are Rory McIlroy, Jordan Spieth and Padraig Harrington.
Money-go-round deals that liven up the transfer market
With just ten days to go to the start of the new Premier League season, things are hotting up on the transfer market. Every player has a price.
While Manchester United have long known they'd find it difficult to match the record-breaking £59.7 million Louis Van Gaal paid for Angel Di Maria last summer, one of the most intriguing transfer sagas features Italian striker Mario Balotelli, who's been earning £125K a week at Anfield.
Having joined Liverpool last summer for £16 million from AC Milan, in what Brendan Rodgers called "a really smart piece of business", he scored four goals for the club, just one of those in the Premier League. This week, Balotelli is football's equivalent of an end-of-season knock-down bargain sale item.
In 2010, he went from Inter Milan to Manchester City for €21.8m. In 2013, he moved to AC Milan for €20m plus bonuses. This week, Seria A club Sampdoria expressed interest in taking him off Liverpool's hands but only if they get him for less than the €10m (£7m) Liverpool are asking.
WBA review expected to confirm rematch for Crolla
Manchester boxer Anthony Crolla displayed his ring talents in Dublin last November with an easy points win. A few weeks later he was in hospital with a fractured skull and broken ankle received while attempting to prevent a burglary of his neighbour's house.
Alex Ferguson and Wayne Rooney were among those who contacted Crolla with psychological and emotional support during his recovery. Eleven days ago, Crolla's WBA World lightweight fight against Darleys Perez was controversially ruled a draw.
Stung by allegations of robbery, the World Boxing Association ordered a review by a panel of ten judges, five using the full point system and five allowed to allocate half-points. The result is expected next week. "I feel I should be world champion," says Crolla. "I'm hopeful an immediate rematch will be ordered."
Could Chung be FIFA boss?
Michel Platini is favourite to become the next head of FIFA but South Korea's Chung Mong-Joon could present serious opposition. The former FIFA Vice President, who helped bring the World Cup to South Korea in 2002, was critical of Sepp Blatter. He believes FIFA became more corrupt after he lost his seat in 2011. A major shareholder in Hyundai, Chung is regarded as one of the most influential men in Asian football.