Brendan's the chat king as he tops Tubs' Late Late ratings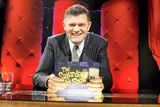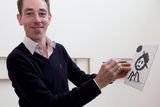 Brendan O'Connor's The Saturday Night Show pulled in more viewers than The Late Late Show last weekend.
Figures show that Ryan Tubridy pulled in an average audience of 499,600 - with a 34.2pc market share on Friday night.
However, that was not enough to tip O'Connor to the post as his Saturday night slot saw 501,900 tune in - a 46.8pc share.
O'Connor's show featured an interview with Newstalk presenter George Hook, who spoke of reconverting to Catholicism after 20 years.
The 73-year-old rugby pundit also went on to reveal that he tried to sell his mother's house while she was still living there in order to pay off his own debts. Also on the Saturday Night Show couch were Tom McGurk and Brent Pope, who discussed the Six Nations Championship, while Operation Transformation's Doctor Ciara Kelly addressed Ireland's drinking habits.
Meanwhile, Kodaline and Maia Dunphy graced Tubridy's New York loft-style set for a chat on Friday night.
RUMOURS
There has been speculation recently that Ray D'Arcy was set to take over Brendan's show once he joined RTE but O'Connor recently rubbished these rumours.
"You couldn't possibly replace me," he said. "I haven't heard a word from anyone about all that. I just hear when the papers ring or whatever."
He also noted that his figures are up on last year.
"I would say the numbers are up hugely on last year which is unusual in television at the moment. I think the team is firing on all cylinders," he said.
"There's a lot more we could do but whatever [RTE] decide in their wisdom [will happen].
"If they think Ray D'Arcy doing an Ant and Dec style show is what is required they'll decide. I'll find out at some stage," he added.
hnews@herald.ie