Brave Kayleigh hopes for Voice glory after attack that almost left her blind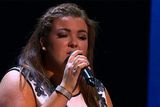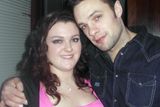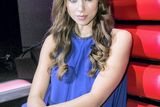 Dubliner Kayleigh Cullinan is hoping for glory on The Voice of Ireland after singing became her salvation following a vicious attack in 2010.
The Kimmage native was bullied over her weight and it culminated in an attack that left her with almost no vision in her right eye.
"I've had 10 surgeries to try and correct my retina and keep any sight in my right eye but I only have 5pc vision. It's unfortunate but it could have been even more awful - I found my love of singing because of what happened to me," she told the Herald.
"I couldn't sing before the attack and when I was recovering I kind of went into a state of isolation and didn't want to be around anyone.
"I had to lie face down for 22 hours per day and I wasn't able to read or watch TV so I listened to my iPod and I started to sing along with it and I've been singing ever since."
Despite having sung on a cruise ship with X Factor contestant Mary Byrne, at the National Concert Hall and for President Michael D Higgins, Kayleigh (19) was still nervous about auditioning for judges Kian, Rachel, Bressie and Una.
"I prayed for dear life before going on stage. Of course I get nervous doing gigs with Mary or at other events, but I've never had such nerves in my life," she said.
"I was just hoping I'd do well and I kept thinking, 'Please just let one of them turn around'.
"I sang Sam Smith's version of Whitney Houston's How Will I Know and I brought my mam, my two sisters and my grandmother and they had great fun backstage with Eoghan McDermott.
"My sister wants to marry him now!"
The Voice of Ireland airs on Sundays at 6.30pm on RTE One.
hnews@herald.ie