Boyhood scoops Best Film as Redmayne and Moore lift top acting gongs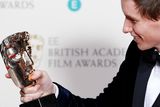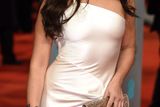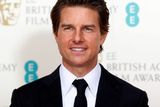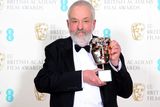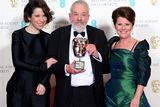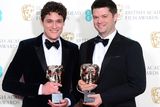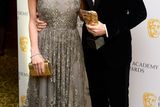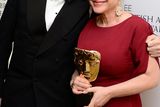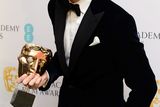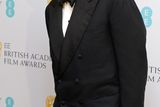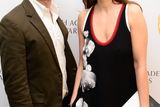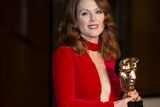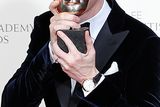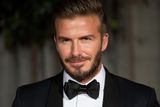 Boyhood was named as best picture at a star-studded British Academy Film Awards last night – and is now favourite for Oscar glory.
The film's director Richard Linklater was also given the best director award.
Accepting Linklater's award, actor Ethan Hawke said his friend would be "frankly p*****-off" to have missed the ceremony.
He thanked the child stars at the heart of the film and said: "There is no one in this room who loves cinema more than Richard Linklater."
Stephen Hawking biopic Theory Of Everything was named outstanding British film.
And Eddie Redmayne made it a double for the movie as he won the leading actor Bafta for his performance as Professor Stephen Hawking. The award was presented by former England football star David Beckham – with Prof Hawking in the audience at London's Royal Opera House.
Accepting his best actor award Redmayne joked about the "incredibly unfortunate" night he had to flee a Bafta ceremony to be sick with food poisoning.
"It was one of the worst nights of my life. This is one of the best," he said. He thanked his own family, his "professional family" on the film and the Hawkings "for their trust in us, their generosity and their kindness".
Julianne Moore was named best actress and thanked Bafta for "including me among these beautiful performances".
The Still Alice star plays a woman struck down by Alzheimer's in the film and thanked her Scottish relatives who "poured love into me".
Patricia Arquette was named  as the best supporting actress for her role in Linklater's Boyhood.
WINNERS
Leading Actor – Eddie Redmayne for The Theory Of Everything
Leading Actress – Julianne Moore for Still Alice
Best Film – Boyhood
Supporting Actor – J.K. Simmons for Whiplash
Supporting Actress – Patricia Arquette for Boyhood
Cinematography - Birdman
Original Screenplay – The Grand Budapest Hotel
Film Not In The English Language – Ida
Adapted Screenplay – The Theory Of Everything
Costume Design – The Grand Budapest Hotel
EE Rising Star – Jack O'Connell
Director - Richard Linklater for Boyhood
hnews@herald.ie