Boy (3) dies after incident in hotel swimming pool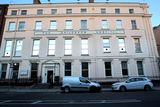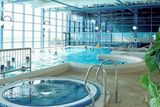 Cormac Fitzgerald and Ralph Riegel
A young boy has died after an incident in a hotel pool.
Three-year-old Ronan Kennedy from Tipperary passed away today after he was dragged unconscious from a swimming pool in east Cork yesterday afternoon, gardai confirmed to Independent.ie.
Ronan was discovered floating in the pool in Youghal, Co Cork, shortly before 2pm yesterday.
The incident occurred at the Quality Hotel in Redbarn, just outside the popular east Cork seaside town. It is understood a children's event was being staged near the pool complex, which is very popular with Irish families who opt for a domestic holiday.
It appears the child somehow became separated from the other youngsters he was playing with.
The youngster then apparently got into difficulty in a deeper section of the pool.
Swimmers were shocked to realise that the boy was floating face down in the pool and, with lifeguards and distraught members of the child's family, immediately dragged him to safety.
The two pool lifeguards immediately began emergency cardiac pulmonary resuscitation (CPR). A local doctor raced to the scene and the Irish Coast Guard's Waterford-based Sikorsky helicopter was alerted.
Local Tipperary councillor Willie Kennedy said that the entire local community was in shock after the incident.
"All we know is the parents and children went down on holidays… and the news broke," he said.
Moments after the incident, the child was transferred by helicopter to Cork University Hospital (CUH) with the local GP continuing to perform CPR.
He was later set to be moved to Children's University Hospital, Temple Street in Dublin for specialist paediatric care.
However, the boy tragically passed away today.
Gardaí are examining the scene, but the incident is being treated as a tragic accident.
A spokesperson for the Quality Hotel has declined to comment.
The child and his parents, named locally as John and Bridget Kennedy, and his two siblings, were in east Cork for a brief family holiday.
The family are from Temple­derry in north Tipperary.
Local Tipperary councillor Willie Kennedy said that the entire local community as been left asking "a lot of questions" following the youngster's death.
"We didn't expect little Ronan to pull through, but we didn't expect him to pass this quickly, it's a shock," he told Independent.ie
"His parents are naturally heartbroken.  They went away for a three-day break and for this to happen is unthinkable," he added.
"It is the one place you wouldn't expect it to happen especially with so many people around.  There are a lot of questions to be answered."
Ronan's father John is a well known local farmer while his mother Bridget works in a pharmacy in nearby Nenagh.
Ronan was due to celebrate his fourth birthday in September.
Youghal ranks as one of Ireland's most popular seaside destinations, thanks to award-winning beaches as well as major restaurant and hotel infrastructure locally.