Berkeley balcony collapse: Inspection plans 'not enough' say victim Ashley's parents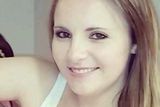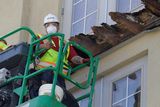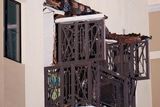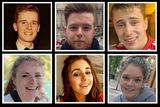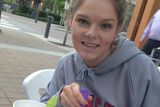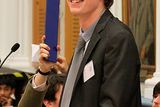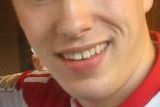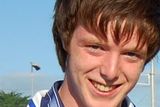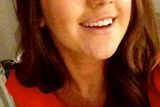 The parents of one of the students killed in the Berkeley balcony collapse in California have told city officials that a proposal to inspect balconies every five years is "completely inadequate".
Berkeley City Council is considering the introduction of the five-yearly inspections in the wake of the tragedy that left six young Irish students dead and more with life-changing injuries.
Ashley Donohoe (22), from Rohnert Park, California; Olivia Burke (21); Eimear Walsh (21); Eoghan Culligan (21); Niccolai Schuster (21); and Lorcan Miller (21) from south Dublin, died when the balcony they were standing on at a 21st celebration collapsed last on June 16 last.
tragedies
The parents of Ashley Donohoe are calling for annual inspections to take place, saying that five years is too long a gap if the potential for future tragedies is to be averted.
Lawyers for George and Jackie Donohoe have contacted officials, including Berkeley mayor Tom Bates, to challenge the five-year inspection recommendation by building inspectors after the tragedy.
Berkeley City Council will vote on the recommendations today.
The family, who live in Rohnert Park, north of where the collapse took place, want the city to amend the change to its housing code so that it "requires annual maintenance inspections" of all exterior and weather-exposed wooden and metal balconies.
"The Donohoe family wants to do everything in its power to ensure that this type of tragedy never occurs again," their lawyers, Rains Lucia Stern, said in a letter on Friday.
Inspectors have found that the wooden beams supporting the fourth-floor balcony at the student accommodation hall had been structurally compromised due to dry rot from weathering.
Lawyers for the Donohoes argued that a five-year inspection system would create "the possibility that a building structure could be infested and compromised in the period between the required inspections".
Meanwhile, Berkeley survivor Jack Halpin - who was hailed a hero for breaking his friend Clodagh Cogley's fall last week - shared a smiling snap taken from his hospital bed.
Jack, a 21-year-old UCD student, suffered spinal injuries, a broken hip, a broken leg, a shattered knee-cap and internal injuries in the fall.
A picture of the young man smiling and giving the camera a thumbs up from his hospital was published on a charity page set up to raise funds for his recovery.