BBC offers Love/Hate's Killian two roles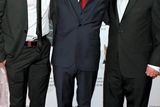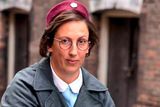 He is already considered a bona fide star in Ireland and now Love/Hate actor Killian Scott's career is set to make a major leap forward in the UK.
The 29-year-old will take on his biggest TV roles yet, after landing parts in BBC's new comedy series Siblings as well as its award-winning drama Call the Midwife.
Six episodes of Siblings have been commissioned and the programme is expected to air its first season later this year. It tells the story of the world's worst brother and sister and the chaos they cause wherever they go.
He will also join the cast of Miranda Hart's Call the Midwife (inset) in the coming weeks for filming and will feature in its fourth season.
The programme, which started in 2012 and is focused on the much-loved residents of Nonnatus House in the 1960s, has already begun shooting the forthcoming installment of eight episodes for a 2015 broadcast date.
It has been confirmed that there will be a Christmas special but it is not yet known if Killian, who has been enlisted to play Declan, will be included in the December line up.
Sandymount native Killian is now primarily based in London and seems to be settling in with the lifestyle well.
Concert
In May, he was spotted partying with MTV presenter and media darling Laura Whitmore. The pair attended a Prince concert in the Cafe de Paris and left the venue together later that evening.
In addition to his work in television, he has taken on a string of movie projects in order to establish himself as a diverse actor.
He enjoyed a minor role opposite Hollywood heavyweights Aidan Gillen, Chris O'Dowd and Brendan Gleeson in the highly-praised dark comedy, Calvary, and the Dubliner is next scheduled to shoot Adam Smith's Trespass Against Us, alongside Michael Fassbender.
hnews@herald.ie