Bathers have three-year wait to halt raw sewage being pumped in to sea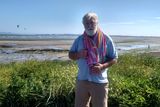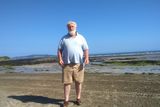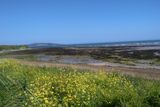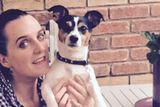 RESIDENTS in a Dublin coastal town have been told it will be at least three years before Irish Water can stop raw sewage being pumped in to the sea.
Bathers in Rush have been warned "not to splash or swim" in its beaches this summer because of dangerously high levels of bacteria and E.coli from waste from 2,700 homes.
Lifeguards on its South Beach stopped several people entering the water this week, with Fingal County Council confirming its advisory notice "will remain in place for the entire bathing season".
"Do not swim" notices were placed at the popular Rush Harbour beach, which leads to the scenic North Beach. Officials maintain neither are designated bathing areas and that the North Beach is not routinely monitored.  Irish Water Safety has been forced to move its course at the harbour to nearby Loughshinny.
Swimming enthusiast and biologist Brendan Price said he was disappointed that he could no longer swim in Rush, adding: "It seems Amity has Jaws but now Rush has E.coli" - he said referring to the island in the famous Steven Spielberg movie.
Maeve Hughes was also stopped from entering the water by two lifeguards. Corinna Bentley's seven-year-old miniature Jack Russell became violently ill after eating seaweed.
"He was throwing up and he had diarrhoea for a few days, we were very concerned," Ms Bentley said. She brought her dog to the vet where he was treated with antibiotics for possible E.coli.
Corinna Bentley and her dog
Fingal County Council said Irish Water will carry out works in the area to connect the remaining portion of the Rush population with a waste water treatment plant by "late 2018."
Rush harbour beach and the North Beach are not identified as bathing areas so are not routinely monitored, it added.
It warned people to avoid swallowing or splashing in the waters around Rush, as well as against swimming while pregnant or with an open wound.
"Higher levels of bacteria are usually short-lived and most bathers are unlikely to experience any illness," it said.
Local TD, Children's Minister, Dr James Reilly, said upgrade works "need to get going."
"I have been advised that the work will begin in 2016. I call on those involved to ensure that this happens and that there be no further delay," he added.