Bake off Neil reveals past as Westlife's Nicky in tribute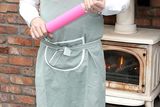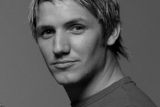 He may be baking up a storm at the moment but Neil Redi is no stranger to the spotlight - having performed as Nicky in a Westlife tribute band.
The talented baker (36) was one fifth of Westlike, a tribute act to the boyband when they were at the peak of their fame. The band, for which Neil had to audition, enjoyed TV appearances and played O2 in the Park.
"It was quite the phenomenal experience, as cheesy as it was," he told the Herald. "It's ancient history now and that's where it should be left," he joked.
Neil's role in the band saw him taking a back seat with singing but he got stuck in when it came to dancing. "Paul Newman saw us perform once in Barretstown once which was very cool," he said.
On Sunday Neil will battle it out to make the best bread in the latest Great Irish Bake Off challenge.
Neil, from Glasnevin, said that he is enjoying watching the show because he gets to focus on the other contestants.
"It's an hilarious show, there are some serious characters," he said.