Back to her roots for Yvonne as she goes by maiden name
Showbiz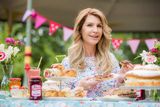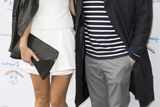 She's no longer Mrs Keating, as Ronan's ex-wife Yvonne has reverted to using her maiden name.
The model-turned-chef is once again going by the name Yvonne Connolly after her split from ex-husband Ronan Keating. She has admitted taking her time in changing her name back.
"Unofficially I've been Connolly for a while, but I suppose when I first said it to my kids they hadn't really come to terms with it," she told the Herald.
"One of them struggled with it. It seems like an obvious thing for someone to do, to go back to their maiden name, but for kids their mom isn't going to have the same name as them so they did struggle with it a little bit.
"So I just didn't change it officially until they were ready for me to do that and had come to terms with it."
Privacy
Yvonne went through a high-profile separation from Ronan in 2011 and said she feels for Vogue Williams and Brian McFadden who separated last week.
"I had no idea, I thought it was very sad, especially after three years," she said.
Vogue Williams and Brian McFadden
"I think it's probably tough for them and I'm sure ideally they'd love their privacy, but they're both in this business and they've been in it for a long time and that goes with the territory."
Yvonne (40) was on hand to launch a new range of jams and marmalades from Irish brand Chivers.
"I've always been interested in baking but I did the Cooks Academy course for a month and I kind of wish I could go back and do MasterChef again now - the skills I learned there were incredible," she said.
"At first I was just doing photocalls and now I'm collaborating with brands."