'Ashley and Olivia were my biggest fans', says Rose hopeful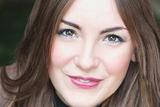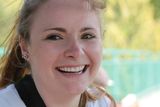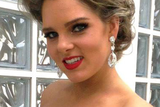 A young woman who lost her sister and cousin in the Berkeley balcony collapse hopes to "make them proud" when she takes to the stage at the 58th Rose of Tralee Festival.
Amanda Donohoe (19) lost her sister Ashley and cousin Olivia Burke on June 16, 2015, when the balcony of a rented California apartment collapsed.
Students Eimear Walsh, Lorcan Miller, Niccolai Schuster and Eoghan Culligan were also killed in the tragedy.
Physics student Amanda, who will be the San Francisco Rose, said she and her sister had dreamed of taking part in the festival since they were children.
"When I was younger and over visiting Ireland, my uncle would always say to everyone that my sister and I were going to be Roses one day," she said.
"Unfortunately Ashley never got the opportunity to apply to be a Rose, but she would have been so happy for me as she was always my biggest supporter.
"They [Ashley and Olivia] were both always my biggest champions so I can only imagine how excited they would be for me."
Amanda said her family had become stronger in the wake of the tragedy.
"Our family has become closer than ever and I'm so excited to represent them in the festival and make them proud," she said.
Amanda is also determined to show the judging panel that the tragedy has not defined her life.
"What happened is a big part of my life, but my own achievements define me much more as a person and it's better to focus on how people handle situations rather than the circumstances themselves," she said. She added that having "the support and love of my whole family has allowed me to push myself to achieve great things".
Celebrating
Amanda grew up watching the Rose of Tralee with her grandmother and is looking forward to forging new friendships during the contest, which runs from August 16 to 22, with Daithi O Se returning as host.
Amanda is looking forward to spending time with her extended family before the contest begins in earnest.
"I plan on celebrating my 20th birthday in Kildare before the festival kicks off," she said.