Anton Savage: We may think sick cases of animal cruelty are isolated - but they're not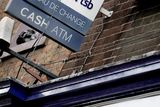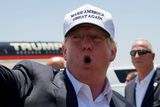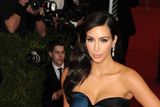 A wilful disregard for the life of another, a joy in (or ignorance of) another's pain, a capacity to shut off empathy (or a complete absence of that emotion), are all traits in individuals we tend to worry about.
We should worry just the same about society when we begin to see multiple instances of those traits appearing.
Take Liam Dowling's actions as a case in point.
Dowling told a court this week that he couldn't afford vet bills for his pet Jack Russell. That's why he swung the dog around his head before smashing it on the ground 30 times, standing on its head and choking it. In a public park. In front of children.
His testimony - which resulted in him receiving no jail time - was that he could not afford vet bills for the animal.
The inference being if you can't care for your animal, beat it to death.
Or take Angel. Angel is a lurcher saved from what we laughingly call 'owners'. Captors would be a better term. Taken in by PAWS Animal Rescue Ireland last week, Angel was so terrified and traumatised by her earlier treatment that her response to any human approaching is to turn her face into the corner and freeze.
Not growl, not bark, not cower. She has learned that none of those behaviours ever stopped anything that was done to her. She instead learned to turn away and go into catatonic denial that the human existed.
Imagine what has to be done to an animal to teach it such complete and despairing helplessness. Her rescuers described her as covered in mange and "walking in fleas".
Or take any of the dogs rescued from puppy farms - female dogs forced to breed again and again and again. Up to four pregnancies each year, every year. Hair matted, unloved, unwalked, uncleaned.
Some 351 dogs were removed from one site in Co Carlow alone last April, along with 11 horses.
We're used to these stories. We tut, then move on with our day. We know the gardai are busy and humans take precedence.
But we may also think these are isolated incidents, indicative of a few disordered personalities. They aren't. There are too many, too often for us to kid ourselves they are anomalies.
When Ghandi said that the "greatest measure of a society is how it treats its weakest members" he meant it about people. But surely we can measure society just as much by how we treat our animals?
If that's the case, then members of our community torturing and neglecting beings who rely entirely on them, should provide us with stark warnings of all sorts of psychological red flags.
We should see that we have quite a few people living amongst us who feel nothing when they hurt living things. People who are incapable of recognising and understanding the pain they cause.
If they don't have the empathy to feel moral consequences, then it's up to the rest of us to provide legal ones. Fast.
Mistakes were made, compensation paid and everything's ok now, right?
Permanent TSB is to compensate a number of people who held mortgages with them because, according to the Central Bank, PTSB failed to inform the customers of the impact of transferring from a tracker mortgage (good) to a fixed-rate mortgage (crappy).
Not only were customers not adequately informed of the potential cost of switching, they were not clear that it was a path of no return - many only discovered that when they desperately attempted to switch back, only to be refused. In fact, the bank fought tooth-and-nail through the courts to prevent such reversals.
The bank says its mistakes impacted more than a thousand accounts, but the Central Bank found they were a 'key factor' in the loss of ownership of at least 22 properties.
Stress
In compensation, PTSB has said it will walk away from monies owed on the properties, and will pay €50,000 to owner-occupiers and €25,000 to buy-to-lets - a result likely to please no-one.
Few if any home-owners will feel that financial pay-offs eradicate the pain, stress and upheaval caused by having your home taken away, particularly if it was done incorrectly. The bank will undoubtedly feel it was ill-advised in the legal stance it took and has been left out of pocket.
The rest of us will look on slack-jawed when we realise that this happened between 2006 and 2012. In other words, most of it occurred during a period in which banks were meant to be super careful and hyper self-aware. A period in which this bank was taxpayer supported.
If there's one straw to be clutched at, it's that a resolution seems to have been achieved. So maybe this is finally the moment we can relax and say all the banks are now squeaky clean. Right? Right?
Donald Trump is the trump card for the Democrats
Among liberals on both sides of the Atlantic, murmurs of concern are emerging that Donald Trump  may actually succeed in becoming the Republican nominee for President.
A recent CNN poll puts Donald head and shoulders above the nearest contender, Jeb Bush. This worries the Left - for no reason. The Republicans need a candidate to woo black and Hispanic voters (remember white America voted for Romney, where did that get him?). That's Jeb. In the bizarre and unlikely event that Trump was chosen as the candidate, the Democrats could run anyone. A dead cat. A wax model. Hell, even Hilary Clinton would have a chance.
Stand-in room only for rich Kim Kardashian
This week we discovered that 23-year-old Irish model Shahira Barry was Kim Kardashian's stand-in.
I had the chance to talk to her about her experience with the Kardashians when she stood in for Kim at the filming of a commercial. Shahira was charming and appropriately circumspect about her employers, but I found it hard not to focus on the fact that Ms Kardashian has a 'stand-in'.
A 'double' pretends to be you in dangerous or exposing scenes (which is understandable). A stand-in is someone of a similar size, skin and hair-tone who is used to set up lights, sound and camera positions, so the star doesn't have to bother. That's right, the Kardashians are so extraordinarily rich, they pay other people to do their standing for them.