Anton Savage: 'Face it, execution is no prettier when it's carried out in the West'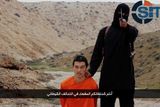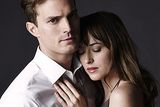 The shock and horror in reaction to the IS beheadings and immolation are justified and reasonable.
They're also somewhat hypocritical. Decent people see the evil and cruelty of these terrorists and quite rightly say: "Something must be done. They must be stopped."
Oddly, those same people don't get quite so concerned about the horrific deaths meted out by western powers.
The United States executes about 40 people a year. Since the late 1970s more than 40,000 have been gassed, electrocuted and poisoned in the Land of the Free.
The fact that they had been subject to "due process makes them no less dead than those slaughtered in the desert by IS. And the industrialisation of the execution methods don't make them that much prettier either.
Several US states are still willing to strap people into a chair and run thousands of volts through them.
Electrocution is neither painless nor civilised. It is cruel and unusual. That's not my view, that's the view of the Nebraska Supreme Court (which finally outlawed it in 2008).
And the electric chair isn't an anomaly; the gas chamber (still legal in many states) is also defined by some supreme courts as cruel and unusual.
It has provided us with such awfulness as a convict dying while banging his head off a steel pipe as reporters "counted his groans".
Lethal injection isn't a picnic either - some studies suggest that it is possible for the executed to die of suffocation due to muscle paralysis while feeling like their veins are burning.
And that's the method most commonly selected by the dozens of states that are happy to kill people.
If the method of dying isn't cruel enough, the US often draws out the process for decades, allowing the wait for death to last most of the convict's life.
All of this has a sheen of civilisation because the brutality happens indoors, not in the desert. The guards wear uniforms, not balaclavas, and the process is silent and bloodless, not loud and gory. In reality, the two forms of killing aren't that different.
We should use our revulsion at what we have seen in the Middle East to convince us not just that something must be done about IS, but that executing anyone anywhere in the name of law and justice is always horrendous, wrong, unjustifiable and disgusting. Takeouts, not titillation
FIFTY Shades of Grey (right) is coming to movie theatres next week. Fifty Shades, of course, is not porn. That's because women like it.
When women like pornography, euphemisms get applied, such as "bodice ripper". When men like it, the terms are distasteful - "readers' wives" and the like.
The only cure for this double standard is to strip away the innuendo and metaphor and call it like it is.
Next Thursday the movie of a bad book will come out to provide titillation to the nation. For a short and uncomfortable while couples all over Ireland will try to convince themselves that duct-taping each other to bedposts and slightly beating each other up is normal behaviour, before remembering how nice it is to just get a takeout and watch TV.
Bressie's plate is full
Roz Purcell said this week that she finds new dishes to cook through constant experimentation. And where do all these culinary experiments go? Into Niall Breslin, apparently.
It must be a tough life being fed a constant stream of gourmet grub by one of Ireland's top models, but Bressie suffers through it like a trooper.