Anna Nolan: I recall the IRA bombs in London ... we can't tar all with one brush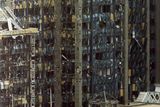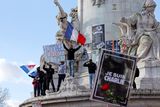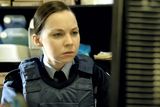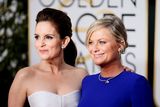 It's a strange question but have you ever had people look at you awkwardly because they think you have an allegiance to an organisation that kills, massacres and blows people up?
Well I have.
I was living in London in the mid-1990s studying in my halls of residence in Bethnal Green. I heard a loud bang in the distance and just knew that it was a bomb.
The windows shook ever so gently and I said to my English flatmate 'I bet that is a bomb'. I had never experienced one and certainly wasn't expecting one, but the sound was so different, so weird, I just knew.
murdering
Later that evening, after seeing the devastation of Canary Wharf on the news, and learning of those who were killed, I went to a student party.
My flatmate warned me that people might be a bit funny with me because I was Irish, but I brushed it off naively thinking that young English university students would know that just because a young woman was from Ireland, that didn't mean that she was involved with murdering scumbags.
Wrong. As the house party got going a group of lads cornered me and started a line of questioning that went like this: "What do you think of the bomb today"? Me: I think its horrendous.
"Why do Irish people want to murder English people"? Me: Irish people don't want to murder English people, a small organisation of terrorists committed this act.
And then of course I foolishly tried to explain a little of the history when they began asking the stupid drunken questions "Why cant you all just forget about it anyway. England rules Northern Ireland and that's just the way it is."
So while I wanted to completely distance myself from the murderers I found myself wanting to explain something of the complexities of 800 years.
I feel for the Muslim communities today who have to explain exactly how they feel about Paris. There are about 1.6bn Muslims in the world today. They are not responsible for what happened in Paris.
I can see on social media that people want all Muslim communities to shout from the hilltops that they condemn what happened in the French capital. But why should they? They are not responsible for this act.
There was a great photo on social media with a caption: "Muslim shooter = entire religion guilty. Black shooter = entire race guilty. White shooter = mentally troubled lone wolf."
Let's stop tarring people with the same brush. If we want to vent anger, aim it at the perpetrators and not the community.
It's hard to ridicule Red Rock ... this show could be the big hit TV3 need
It was a week of firsts in telly-land this week.
An exposed brickwork set for the Late Late, an exposed disastrious game for the National Lottery show and an excellent new soap on TV3.
I love Red Rock. I have never loved a soap. Over the years, people have explained their love of all things Corrie or Fair City. I have listened, I have giggled and I have ridiculed.
But for the first time I think that I am going to become attached to a drama.
That's what soaps are. An unending dramatisation of a community that is supposed to reflect our own.
We relate to the characters because they use the family unit and community to find loyalty and explore conflicts.
And Red Rock looks stylish. It has a sinister glow, and is shot beautifully. And it packs a huge amount of content into 20-odd minutes.
operation
But what makes this soap different? Normally there is a flat, two dimensional feel to such shows. This has to do with the quick turn around for filming: getting three or four episodes out every week is a mammoth operation.
There's no time for fancy shots, little time for retakes and grading is minimal (grading is when a show gets a lick of paint in the edit.) Soaps never really have music wither, it's all talk.
So Red Rock have pushed the boundaries in all these areas. The performances are excellent, there is a wonderful grey hue to the finished product and the locations are top class. There is a gentle underlying score which adds to the drama.
If TV3 continue to broadcast such high-quality drama, I don't think it will miss the soaps that have departed to UTV.
Irish people love watching Irish shows, and Red Rock might be the massive hit TV3 need to survive.
The Tina and Amy Show was golden
*Tina Fey and Amy Poehler did an incredible job again at the Golden Globes, confidently putting the big celebs in their place, while at the same time dealing with tricky topics, like the Bill Cosby allegations . My favourite gag was when they listed all of George Clooney's wife's achievements on a global/political level ... but yet her husband was the one collecting a lifetime achievement award.
*'ARE 'YOU PART OF THE CODE? ARE YOU PART OF THE CODE? ARE YOU PART OF THE CODE? ARE YOU PART OF THE CODE?' Watching the new RTE lottery game show with Nicky Byrne, this phrase was said around a thousand times, making me feel like I had been taken to a derelict warehouse and interrogated for an hour. Nicky was great, but I think he needs to change the code ... I mean script!
*Could the Pope be any cooler? He's killin' me with PR fabulousness! Seemingly he told mothers in the Sistine Chapel "feel free to breastfeed here". This man is working his magic again. Next thing, he'll tell people to vote for marriage equality in Ireland…