Anfield visit like a final for Spurs - Klopp
'Pool boss turns up the heat on title challengers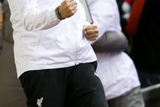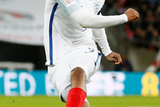 Liverpool manager Jurgen Klopp has ramped up the pressure on Tottenham by challenging them to come to Anfield and win to keep alive their title hopes.
Mauricio Pochettino's side trail English Premier League leaders Leicester, who host Southampton this evening, by five points but with seven matches remaining they cannot afford any slip-ups.
Spurs' record at Anfield is poor, with just four wins in the last 69 league meetings on Merseyside, and, although Klopp's side are inconsistent at home with just five league wins this season, he has put the pressure firmly on the visitors.
"Usually it is not important for us to think about the situation of the other team, but in this special case I think it makes sense to know about it," he said.
"If I were not the manager of Liverpool maybe I could enjoy the stories of Leicester and Tottenham more.
"This is a pretty good year to become champion because a lot of clubs who fight for this title are usually not involved. There is pressure for teams at the top and we will see who handles it better.
Decisive
"This is the decisive third for Tottenham and if you want to become champion of the Premier League, for Tottenham especially, this year is a good opportunity.
"No-one knows what will happen to Tottenham next year, if players leave or not. This year they have a good situation with injuries - no important players were really injured.
"Maybe for Tottenham it is like a final. They have to win it to put pressure on Leicester.
"If you know about the pressure you want to use this: when Tottenham play against Liverpool, it is usually not a birthday party - it is a hard fight. It will be a high-intensity game and we have to use this."
This evening's match pitches two of England's top strikers against each other in Daniel Sturridge and Harry Kane. Both are vying for a starting spot in Roy Hodgson's side for Euro 2016 and, despite his injury problems, Klopp would be more than happy for Sturridge to go to France rather than have the summer off to recuperate.
"There are a lot of good strikers in England, so congratulations for that," the German said.
"If I say I wish Daniel could have a real holiday and doesn't have to go to the European Championships, what kind of manager would I be?
"It is the European Championships and playing for your country is the best thing a player can do, and I really wish for him to be part of it.
"The situation here is the best situation since I have been here; he trained all sessions with the national team, he had 65 minutes against Netherlands and was absolutely okay.
"He is very important for us and hopefully he is fit until the end of the season and then I cannot make decisions for Roy Hodgson - that is his problem.
"But the better we play, together with him, the better the chances for our players to be part of a big tournament."
Klopp is short on strikers again as Christian Benteke returned from international duty with a knee injury, although Belgium team-mate Divock Origi has recovered from a thigh problem.
"A few things are better, a few things are worse and a few things didn't change," the Reds boss said. "Divock couldn't play the games for Belgium because of a little muscle issue but he is available.
"It is completely different with Christian Benteke as he is not available and we have to wait for further assessments to know how long it will be, but for this game he has no chance.
"It will be close for Roberto Firmino. We have to make a decision maybe (today) but we cannot bring pressure in this situation and we have to wait to see how he feels.
"Most of the players came back healthy, so that is good."