Airbnb to create 200 jobs in Dublin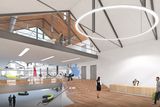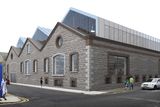 Ailish O'Hora & Pól Ó Conghaile
HOSPITALITY firm Airbnb is to create 200 jobs in a major Dublin expansion.
The company is to commence hiring for new positions across all functions including customer experience, human resources, finance, trust & safety and IT, it said today.
Airbnb already employs 300 in the capital.
The US firm, which acts as a broker for people who want to rent out their room or other accommodation to holidaymakers, is based in the Watermarque Building in Dublin 4.
As well as taking additional space at the D4 location, the company has announced plans to extend its operations to a new 'Silicon Docks' building at Hanover Quay.
To do this, it has taken a lease for 'The Warehouse', a planned 40,000 square foot contemporary office space in the area. The 19th century warehouse, currently derelict, will undergo "a sympathetic restoration and modernisation" over the next 14 months, according to an Airbnb statement.
"It's been almost one year since we officially opened our Dublin office and we have been really pleased with our progress so far in terms of talent and growth", said Aisling Hassell, Global Head of Customer Experience and Head of Airbnb in Ireland.
"Our Dublin operation is a core part of the company and we are very excited to be in a position to build on our current success," she added.
The new 'Warehouse' space in Dublin
"A key part of our Action Plan for Jobs has been developing a cluster of internet companies around Silicon Docks to create in Dublin the internet capital of Europe," commented Richard Bruton, Minister for Jobs, Enterprise and Innovation.
"Today's announcement by Airbnb, one of the most exciting companies on the internet, that it is creating an extra 200 jobs in Dublin is a huge boost to this strategy and great news for Dublin."
"Airbnb is one of the highest profile companies we have in the Silicon Docks area," said Martin Shanahan, CEO of IDA Ireland. "They have hired 300 people in Dublin in less than two years, making them one of the fastest growing companies in the country.
"Their new building will allow them to continue on their path of rapid growth."
The company officially opened its Dublin office in April, 2014.
Airbnb currently has over 1,000,000 listings in 190 countries across the globe, with some 4,500 of those in Ireland.
Separately, Youth Nation is taking on 25 additional staff to add to its existing 40.