A who's who guide to the names in MMA
UFC fan Vincent Moran gives a rundown on the stars and names to look out for in MMA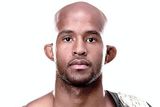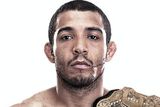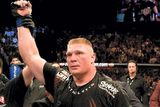 Who are the names you should be looking out for in MMA?
THE LEGENDS
Chuck 'The Iceman' Liddell (retired): Notoriously tough American martial artist who is credited with bringing the sport to the mainstream. He holds the record for the number of UFC wins by knockout, accounting for 13 of his 21 octagon victories in the light-heavyweight division.
Brock Lesnar (retired): This giant of a man was a publicity coup for the UFC as he was already a WWE star, having wrestled with the likes of The Rock and Kurt Angle. Many UFC fans poked fun at this 'entertainer' joining the ranks of elite fighters, but Lesnar's athleticism and determination soon had them eating their words and in 2008 he defeated one of the sport's most respected fighters, Randy Couture, to become the UFC heavyweight champion and eventually unify the heavyweight championships. He is currently wrestling in the WWE.
Randy Couture (Retired): A legend with his resume reading three-time UFC Heavyweight Champion, two-time UFC Light Heavyweight Champion, an Interim UFC Light Heavyweight Champion, and winner of the UFC 13 Heavyweight Tournament. His profile is also raised by his Hollywood stock - appearing in The Expendables trilogy and The Scorpion King.
TOP MODERN FIGHTERS
Jon Jones: "Fighting me is bad for your career, it's going to be bad for your image," the UFC Light Heavyweight champion says. And with 20 wins to his 21 fights, he has a point. He is the current best pound-for-pound fighter in the organisation and is already being mooted as a legend - despite his relatively young age of 27.
Jose Aldo: The number 2 ranked pound-for-pound fighter in the UFC is also the current UFC Featherweight Champion - a fact that Conor McGregor would like to change. But despite his ground-fighting credentials, he's won the majority of his fights by TKO/KO. With just one defeat in his 26 UFC appearances, McGregor would have a real battle on his hands should he get his wish.
Anthony Pettis: The explosive 27-year-old is the current UFC Lightweight Champion and with 18 wins in 20, he is a force to be reckoned with. He is an excellent striker as well as being very strong on the ground - and he is a great improviser.
Demetrious 'Mighty Mouse' Johnson: The diminutive fighter is the UFC Flyweight Champion. At five-foot two and 125 pounds, don't let his size fool you - McGregor fans know all about him after his win when he was the top bill on the same card as the Irishman in UFC 178.