24 Irish to be kicked out of Australia over scam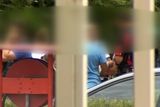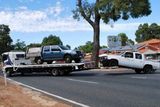 A LARGE group of Irish nationals living in Australia have been accused of running a roof-fixing scam targeting elderly people.
The country has cancelled the visas of 24 people who are now being held in detention for deportation.
The Australian Department of Immigration and Border Protection (DIBP) today said that the move followed the execution of a search warrant at a caravan park in Hazelmere, in Perth.
That search revealed seven "people of interest" who were taken into police custody while a further 19 people were detained.
targeted
Michaelia Cash, the country's assistant minister for immigration, said that vulnerable people had been targeted by the alleged scam artists.
"The scam involved convincing vulnerable people to part with substantial amounts of money to fix roofing or other home maintenance issues.
"The work was then not completed or even required in the first place," she said.
Immigration officers cancelled the visas of 24 of the 26 who were apprehended and the seven people of interest were taken in for police questioning. Two were released.
Five men, two youths - two 17-year-old boys - and 19 women were among those that were arrested.
"All were found to be in Australia on lawfully held visas, however, they were found to be working on visas with strict 'no work' conditions," a statement said.
"This recent operation highlights the ongoing cooperation between my department and state and territory authorities and I commend everyone involved," Ms Cash added.
She said that those individuals who have had their visas cancelled were currently in detention while the department made arrangements for their removal from Australia.
The equivalent of more than €84,808 was seized by the police along with jewellery including Rolex watches and other luxury goods.
On Thursday, the consumer protection agency said it had received 39 "travelling conmen reports" about the alleged roofing scam, most following a first public warning issued on January 14.
It is understood that the alleged scam artists were forceful in taking money from their victims after first offering to undertake work on their homes for free, using fake business cards from a legitimate company.
hnews@herald.ie