€149 flights between Dublin and USA but expect long queues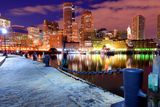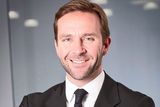 By Cormac McQuinn and John Mulligan
AN ICELANDIC airline is promising flights between Dublin and the US for as little as €149.
Wow Air is to begin a service to Boston and Washington DC - with a stopover in Reykjavik - next October.
The route will lack the US customs' pre-clearance available with direct flights from Dublin, but the Icelandic company's boss is confident that lower fares will compensate for the extra queuing on arrival.
Skuli Mogensen, Wow Air's chief executive, has said that their starting rate of €149 for the route one-way to the US is "extremely competitive".
He said the stopover in the Icelandic capital will be less than two hours and flights will go three or four times a week.
Mr Mogensen explained how his company is able to offer lower fares on the route.
"We're using Airbus A321s which is perfectly suited for this route and one of the reasons why we can offer lower rates than have ever been seen before is that this is a narrow body aircraft.
"In our configuration it's 200 seats and so as a result because of the stop in Iceland the route is slightly less in each direction and therefore we can use a smaller plane which is much more fuel efficient," he told RTE Radio.
He said that Irish passengers may look at the stopover in Iceland as a plus.
"We hope people will actually enjoy a little break on the route and even you could stay for a few days in Iceland and then continue your trip," he said.
Mr Mogensen promised that further destinations will be offered in 2016.
Wow Air was founded in 2012 and the launch of a transatlantic service comes as it plots a strategy to be one of the first "true low-cost" airlines operating between Europe and the United States.
Passengers will have to pay to put baggage in the hold and like other no frills airlines there won't be drinks and food.
Last year, 2.1 million people travelled on flights between Dublin and North America, up 14pc on 2013.
future
Last month Ryanair chief Michael O'Leary said he will be "disappointed" if he can't offer one-way tickets to America for an average of about €90 in the future, but that such a service could be five years away.
Canadian low-cost carrier WestJet will operate services between Dublin and Newfoundland again this summer, with onward connections to Toronto.
"All of these services have a future as long as they can offer it at a very low price," said Mr O'Leary.
"People are looking at the lowest cost way of getting there."
hnews@herald.ie