10 things to do in Dublin this weekend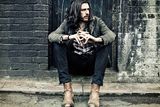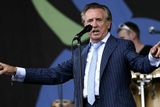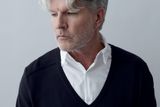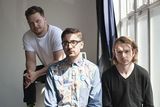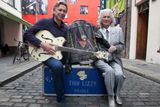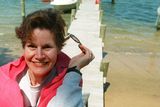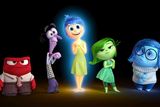 There's a big music festival happening this weekend in Rathfarnham - you may have heard something about it.
But hey, Longitude isn't the only thing on the agenda this weekend. For those about to rock at Marlay, we salute you. For everyone else, we've got you covered…
The Crooner
Tony Christie, Bord Gais Energy Theatre
He did what he did for Maria, and he'll always be rockin' down those avenues and alleyways. Yep, Tony Christie is still going, folks. The 72-year-old Sheffield man stops off in Dublin tomorrow night with an eight-piece band, and you know what? We reckon he'll play the hit. You know the song we're talking about. Jeez, there'd be riots on Grand Canal Square if Tony didn't find the way to Amarillo…
Friday. Tickets: €39.50 - €69.50. For more, visit www.bordgaisenergytheatre.ie.
The Solo Finn
Tim Finn, Whelan's
Actually, Tim's real first name is Brian, but let's not mess with people's heads. The point is, everyone's second-favourite Finn sibling is coming to town this weekend, the critically-acclaimed New Zealander popping into Whelan's on Wexford Street for a spot of one-man, acoustic melody-making. He might play some Split Enz. He could very well dip into Crowded House's Woodface album, or the Finn Brothers' catalogue. Or, he might keep to the solo shtick. Either way, it should be something special. Tenner bets a certain Hothouse Flower makes an appearance for some ALT…
Saturday. Tickets priced €27 available at www.ticketmaster.ie.
The (Music) Festival
Longitude, Marlay Park
Well, it'd be foolish if we didn't acknowledge its presence. There's just over 24 hours to go until Marlay Park opens its gates for one of the most eagerly-anticipated field parties of the summer. Yep, it's Longitude time, and with Saturday tickets now sold out, and a limited number of Friday, Sunday and weekend tickets still available, time is running out to get your hands on those all-important passes.
o, what have we got to look forward to? Well, man-of-the-hour Hozier (armed with some new tunes, we believe) tops the bill on Friday night, alt-J do the same on Saturday and the Chemical Brothers will be taking care of headline business on Sunday. Elsewhere, we've got Years & Years (Saturday), James Blake (he'll make your teeth rattle on Sunday), the always reliable Le Galaxie (blowing our minds, no doubt, on Saturday) and The Vaccines (Friday). And, we're only getting started with that lot. You know what to do. Oh, and the weather is looking a little unsettled over the coming days. Might we suggest you pack a poncho and some wellies?
Friday – Sunday. Weekend tickets: €149.50. Day tickets: €59.50. For stage times and more, visit www.mcd.ie.
The Grub
Wowburger at the Workman's Club
It's fairly simple, this. A tasty new burger joint has just opened up on the first floor of The Workman's Club on Wellington Quay. Their mouth-watering bacon cheeseburger is only divine. They do milkshakes, too. Or, you could always go for a cheeky pint. We'll leave it up to you…
Open 12pm – 9.30pm, Monday – Sunday. For more, visit www.wowburger.ie.
The Museum
The Irish Rock 'n' Roll Museum Experience
"The history of Irish rock comes alive." That it most certainly does. Head on down to Curved Street in Temple Bar where the newly-opened Irish Rock 'n' Roll Museum Experience grants visitors an inside look at the vault of Irish music history. We're talking memorabilia (there's a Thin Lizzy exhibition, obviously) and the chance to see where some of the greats have rehearsed and recorded (the tour takes visitors from the Button Factory to Temple Lane Studios). The 'experience' even encourages tour-goers to form a band along the way. Now that could be the start of something special…
Opening hours: 11am – 6.45pm daily. For a full range of ticket prices, visit www.irishrocknrollmuseum.com.
Sunday Afternoon Fun
Coffee Throwing Championships at the Bernard Shaw Flea
Right, so we've all been to the Bernard Shaw flea market, yes? Plenty of bargains up for grabs, but there's a special treat in store this Sunday with the addition of the Irish National Coffee Throwing Championships (it's exactly how it sounds). Basically, contestants are required to "throw a bag of roasted coffee, of gross weight no less than 1kg, the furthest distance without the aid of throwing devices and without the bag bursting". Simple. All proceeds from competitor registration will be donated to the Grounds for Health charity, and you can find a full set of rules at http://bodytonicmusic.com/events/the-bernard-shaw-flea-coffee-throwing-championships/. The fun kicks off at 1pm. Best of luck, coffee throwers.
The Literature Event
Judy Blume in Conversation with Sinéad Gleeson, Pavilion Theatre
Judy Blume
Best-selling American novelist Judy Blume (Are You There God? It's Me, Margaret, Superfudge) flies into Dublin this weekend to celebrate the release of In the Unlikely Event, Blume's first adult novel in 15 years. Journalist and broadcaster Sinead Gleeson will be asking the questions as Blume prepares to discuss an extraordinary life and career in literature at the Pavilion Theatre in Dun Laoghaire. Not to be missed.
Sunday at 8pm. Tickets: €8 / €10. For more, visit www.paviliontheatre.ie.
The (Movie) Festival
IFI Family Festival 2015
Inside Out
A movie fest for all the family at the IFI in Temple Bar, featuring special screenings (Disney Pixar's Inside Out and The Legend of Longwood included), workshops (learn how to make your own film trailer and picture books) and a pop-up cinema. They had us at Inside Out.
Thursday – Sunday. For a full line-up of screenings and ticket prices, visit www.ifi.ie/familyfest/about/.
Community Spirit
The Liberties Festival
There's still time to make the most of this year's week-long Liberties Festival, you know. Why not head on over to NCAD on Thomas Street on Friday morning for the 'Blackpitts' photo installation? There's also the 'Opera in the Open' at John's Lane Church (Friday), Yoga in the Park (St. Patrick's Park, Friday), the Family Fun Day on Bridgefoot Street this Saturday and Nighthawks at the Guinness Storehouse on Saturday night, featuring Tucan, I'm Your Vinyl, and Kevin Gildea.
Ends Saturday. For a full line-up of events and ticket prices, visit www.libertiesfestivaldublin.com
World Music
The Big Bang Festival of Rhythm
Celebrating 21 years of the Big Bang in Dublin, this year's rhythmic festivities feature Kakatsitsi ('Master Drummers from Ghana') making their Irish debut at Whelan's on Friday night.  Gambian Kora player Sona Jobarteh is in the Sugar Club on Saturday and, to top it all off, Hotter Than July - a free, outdoor jam, "celebrating multicultural Dublin through music and dance" - takes over Meeting House Square in Temple Bar from 2pm on Sunday. Sounds like a blast. Remember to wear comfortable shoes…
Friday to Sunday. For more, visit www.bigbangfestival.com.