10 things to do in Dublin this weekend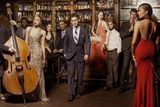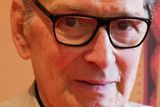 Baby, it's cold outside. Actually, it's bloody freezing.
Isn't this supposed to be spring or something? Alas, with things set to remain frosty over the coming days, we've no choice but to reach for the blankets, switch on the telly and set up shop by the fire for…oh, who are we kidding? How could we possibly be expected to stay indoors when there's a whole feast of treats in store across the city this weekend? Get up and get moving, people. And don't forget to wrap up warm…
The Meal
The Meeting House, Meeting House Square, Temple Bar
Our favourite new spot, if we're honest. According to its Twitter page, this is the place where "creative people" can meet to "create their own vibe, fuelled by great food, drink, music and art". Well, that's a handy description, for sure, but let me simplify things: it's actually a cracking restaurant and bar, spread across two beautifully-designed floors (a friendly waiter gave us a tour last week, would you believe). Pop in for a cocktail, or get in early and try the food. It's pretty darn tasty – you can trust us on that.
Visit www.themeetinghousedublin.com.
The Gig
Scott Bradlee's Postmodern Jukebox at Vicar Street
This sounds awesome. You know Scott Bradlee, right? Of course you do. Chances are, you've stumbled across at least one of Bradlee's world-famous YouTube videos in which the talented New York pianist, composer and arranger re-works our favourite 21st century chart hits, giving the likes of Miley Cyrus' 'We Can't Stop' and Macklemore's 'Thrift Shop' a marvellous jazz and doo-wop makeover. No kidding. He's even been known to play around with our boy Hozier's signature tune (you know the one).
So, yeah, it's a covers night with a twist, and tonight, he'll have his 'Postmodern Jukebox' crew with him. Fun fact: Bradlee once released an album entitled 'A Motown Tribute to Nickelback'. Yes, you read that right. Anything could happen here, folks. And we mean anything.
Saturday. Tickets priced €25 available from www.ticketmaster.ie.
The Maestro
Ennio Morricone at 3Arena
Having recovered from a spinal injury which kept the internationally-renowned Italian film composer off the road for almost a year, the superlative Ennio Morricone returns to Dublin this weekend as part of his biggest world tour to date. And believe us when we tell you that this could be one of the most spellbinding live events of the year (we've seen him before – Morricone brings the goods).
There are almost 100 players in Morricone's orchestra, and no less than 76 singers make up the choir. But then, we are talking about one of, if not the most prolific film composer of all time (over 500 scores and counting). So, it's a huge production – we wouldn't expect anything less. If you're a fan of Spaghetti Westerns, you simply cannot afford to miss the man behind the music conducting the theme from The Good, the Bad and the Ugly. And yes, The Untouchables score is in there, too. We love that one.
Saturday. Tickets priced €86 - €156 available from www.ticketmaster.ie.
The Play
Moll at the Gaiety Theatre
Forget about Father Ted for a moment. Let's just remember that John B. Keane's comical tale about three Irish priests and their bossy housekeeper was entertaining audiences some 24 years before Graham Linehan and the other fella created the most popular Irish sitcom of all time.
True, it's a very simple story (everything you need to know is in that second line) and director David Horan's amiable production of Keane's classic comedy is a tad outdated, but hey, the jokes still make us laugh, and the cast (Damian Kearney, Patrick McDonnell and the excellent Clare Barrett) have tremendous fun with the script. Always a bonus, that.
Incidentally, Frank Kelly, the man otherwise known as Father Jack, makes an appearance as a bishop. See? We couldn't even make it to the end without mentioning that show again…
Friday (7.30pm) and Saturday (2.30pm / 7.30pm). Tickets from €22.50. Visit www.gaietytheatre.ie.
The Film
Jupiter Ascending (General Release, 12A)
We'll do our best here. Written, produced and directed by the Wachowskis (the team behind the Matrix trilogy) this highly-anticipated space opera tells the story of a girl named Jupiter (Mila Kunis) who is informed by an interplanetary warrior (Channing Tatum) that she is, in fact, alien royalty and the apparent heir to Earth.
Or something. Look, there are plenty of aliens, $100 million worth of special-effects, a whole lotta complicated evolutionary musings and Channing Tatum is a bad-ass, planet-hopping super being. What more do you want? Early reports suggest we may just have a complicated stinker on our hands (it was originally supposed to be released in 2014), but we're always willing to give a new cinematic space adventure / sci-fi actioner a try. Partly, because we still love that first Matrix movie. The sequels let the side down something awful, though…
The Market
Dublin Comic Mart, Central Hotel
We're huge comic book fans here. We're guessing you are, too. So, what better way to kick-start your Saturday morning than with a trip to the monthly Dublin Comic Mart at the Central Hotel on Exchequer Street where you'll find thousands of regular and rare comics on offer, from DC favourites (Batman, Superman and Green Lantern) to Marvel stalwarts (X-Men and the mighty Avengers). Super hero heaven, basically.
Admission is free. Doors open at 10am.
The Pub
McSorley's, Ranelagh
Right, we need somewhere to watch the Six Nations on Saturday, don't we? Ireland take on Italy at 2.30pm, so why don't we pop on down to McSorley's in Ranelagh? You just know the atmosphere is going to be electric (we recommended you get there early) and you can take your pick from a wide selection of craft beers, too. Maybe try the food while you're at it - we hear they do decent burgers. And don't forget to wear the jersey…
Visit www.mcsorleys.ie for a full food and drink menu.
The Night Out
Nightflight at the Grand Social, Liffey Street
"Expect disco, house, techno & party classics." That's what the poster says. Once again, this free monthly club night in the Grand Social's Loft area promises to bring the noise. Count us in.
Saturday. Doors: 11pm (running until 2.30am).
The Musical
Jesus Christ Superstar at the Bord Gais Energy Theatre
It's the greatest story ever told…well, kinda. Forty-three years after it made its stage debut, Tim Rice and Andrew Lloyd Webber's world-conquering rock opera is still going strong, with its bombastic, song-and-dance interpretation of the last week of JC's life. Spoiler alert! Keep an eye on yer man Judas - we hear he's trouble. Glenn Carter plays Jesus, with former X-Factor runner-up Rhydian Roberts taking on the role of Pontius Pilate.
Friday (7.30pm) and Saturday (2.30pm and 7.30pm). Tickets from €20 available from www.ticketmaster.ie.
The Exhibition
A Voodoo Free Phenomenon at Project Arts Centre
According to the website, Dublin artist Garrett Phelan's new solo exhibition "explores the power and influence that cultural traditions and artefacts have on the contemporary psyche." Make of that what you will, but we're certainly intrigued. Basically, Garrett has seen his fair share of world-famous ancient sites, and so has taken it upon himself to question the power these relics have on the modern world. Or something to that effect. Expect video works and sculpture, art fans.
Free admission. Running until April 9, 11am – 8pm. Visit www.projectartscentre.ie for more.