My long hair was my security blanket, says Amanda Byram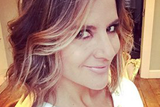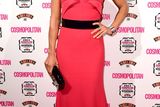 She's top model and TV presenter, but Amanda Byram has proved that even celebs have their insecurities.
The fitness fanatic (42) recently chopped her trademark long hair into a stylish bob to raise money for UK charity Comic Relief.
Despite looking as fabulous as ever, Amanda admitted her new hairdo took some getting used to and left her feeling less confident than before.
"I had long, thick, lustrous tresses and I didn't realise until I decided to go for the chop that they had become my security blanket," she said.
fear
She said that she had felt that she had "walked a little taller and more seductively" with the long hair.
However, writing in her column for Your Fitness magazine, the blogger revealed she changed her mind when a close friend told her she wouldn't cut her hair out of fear of what others would think.
"The experience was a reminder that no person or thing can dictate who you are," she said.