Dubliner Marissa Carter's tan gets high praise from 90210 star Jessica Lowndes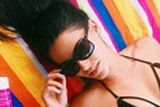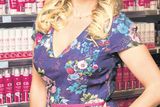 Marissa Carter is increasing her profile in the US again with another celebrity endorsement for her Cocoa Brown tan.
While reality star Kylie Jenner caused a stir last month, this time 90210 actress Jessica Lowndes is telling her followers all about how much she loves the cheap and cheerful beauty product.
Captioning a snap of her in her bikini, Jessica said she thought the tan was "amazing".
"Bronzed up…Thanks Cocoa Brown Tan for the amazing products. I used them for the first time last night and I'm officially obsessed."
Jenner's endorsement caused such a stir that the tan sold out across the US in 24 hours, and Marissa told the Diary it will be stocked in Penneys when they open in Boston.
Marissa Carter
"We're really thrilled that Penneys will be stocking Cocoa Brown in their American stores when they open in autumn," Marissa told the Diary.
"I'll be in America this month because I have meetings lined up with Walgreens, CVS and Ulta."