Celebrity Diary with Maura Derrane: I love classic looks for a day out at the races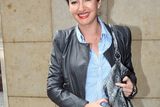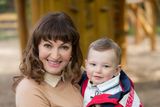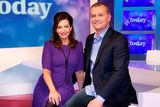 While I've taken most of the summer off, I've been doing a couple of things just to keep me in work mode.
I've been doing some MC gigs and I'll be choosing the Best Dressed Lady at the Galway races. I'm excited about that because it's been a good few years since I've done it.
I like classic looks for racing. I think if you're going to go dramatic, go with a hat or a headpiece, but I hate to see too many dramatic things together.
I wouldn't say it has to be a dress that should win - jump suits, trouser suits and vintage looks are incredible too. I love vintage clothes, and I love to see the creative element in outfits.
People are great at making their own hats or headpieces or customising an outfit.
I actually wore a lovely shift 60s dress and coat that my mother had at the Galway Races about 10 years ago and I just fixed it up myself and it was perfect. The thing about Galway is it's very open and very varied - it's not as if you have to be 25 and a model to win. It's not that at all.
You can be as elegant at 60 in my view and as perfectly well turned-out and attractive as you can be at 25.
I love the fact that Kilkenny are sponsoring Ladies Day for the first time because they're an Irish brand and I get a lot of clothes there.
Earlier this week I did a launch for a new bus service from Galway to Shannon with Bus Eireann. They're really promoting Shannon Airport as the airport in Galway has been closed for a number of years.
Even though I'm off for the summer, it was nice to get dressed up and do a photocall like that - we had great fun, even though it was raining.
What a great month on the Aran Islands
I spent the last month at home on the Aran Islands at my mother's place and it was just wonderful.
My sister Barbara has a three-year-old and Cal (right) learned so much from him. They had great fun together.
I grew up with three sisters and we were of similar ages and we learned so much from each other, so it was great for Cal to hang out with his cousin.
Being at home was lovely. We had some really nice weather and it was just divine - I loved that Cal saw goats and cows and donkeys for the first time in his life.
It's so weird because I'm such a country person and I just took those things for granted, but he was fascinated by the animals.
When you're living in a town or a city, you forget how much space there is in the countryside.
I hadn't spent that long at home in years, so it was great to kick back and relax.
Other years I was always doing other things and working on other projects in the summer, and it's only this year that I've taken some time off.
Being at home can be just as tough
I have the summer off from the Today Show on RTE - which I co-host with Daithi O Se (right) - which is great, but I think going to work is a lot easier than being at home.
Seriously, it's so much easier to go to work because being at home on your own is full-on - you're on the go all the time.
Cal is 14-months-old now and he's in between the crawling and walking stage at the moment.
It's the really dangerous stage where he's pulling stuff down on top of himself and getting into everything - I can't take my eyes off him for a second.
Every night I'm going to bed absolutely wrecked, thinking to myself, 'I didn't sit down even once today'.
You'd be tired from just watching everything and being up so early - most days it's a 6am start.
Even when I'm in work he's up that early, but it's amazing how quickly you get used to having so little sleep.
I never thought I'd get used to it, but it's amazing what parents adapt to. I used to be out dancing until 6am and now I'm getting up at that time.
It's lovely to spend so much time with Cal, but it's such a change. While work is tough, at least you can take your break. There's no break when you're at home.